Gain guidance and perspectives to help you embrace and protect your pet.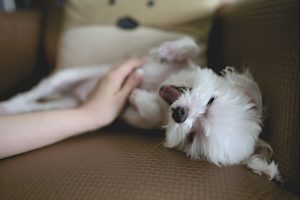 Pets depend on us. Bringing a pet into your home and providing food and a place to sleep are important, but so too is the commitment to understanding them and doing what you can to help them thrive. By doing so you will benefit big time too! We hope you'll explore info here to help you begin and make the commitment to your pet and your family.
And remember, each pet is an INDIVIDUAL with unique characteristics and needs. The sooner you tune in to find ways to achieve your goals by working WITH them, the sooner you will find harmony : )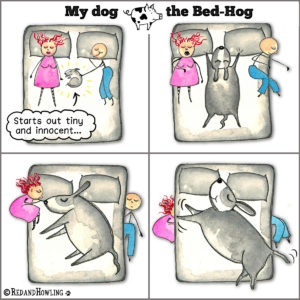 Pets! Gotta Love 'Em.
---
Learn other important elements of pet ownership that will help you enhance your bond while giving your pet the brightest future at the same time.
Bringing a pet into your home should include important decisions from selecting the best pet to care and safety. Poor choices can result in the pet falling in the rescue system one day. If your pet is stressed out or skiddish, learn about ways to calm them.
---
Bringing a new pet home
Bringing your new pet home and getting them acclimated is very important to help set them up for success (especially rescues and having a new pet meet other family pets)
An approach which is highly recommended is called the
Two-Week Shutdown.
Check out this link that shares info about this process from
Bella Reed Pit Bull Rescue
And this article from Mid-Atlantic Bully Buddies shares
additional great advice about bringing a new dog home.
---
Getting acquainted
Take the time to tap into understanding and training your pet. Often times pets with behavior issues may run the risk of ending up at a shelter or even euthanized. Set them up for a lifetime of happiness. Cherish, love, protect, enjoy!
---
Everyday pets learning exceptional interaction and love

Dex, a shaggy little guy adopted from a Virginia shelter, has a mom who has fully embraced her relationship! Dex, and new sibling Sin (adopted from Capitol Canine Animal Rescue), both play hard, and also engage in creative training exercises!
---
Think Positive!
"Remember how happy you were if your parents gave you a dollar for every A on your report card? They made you want to do it again, right? That's positive reinforcement" Read the full article by clicking on the link provided to learn about Positive Reinforcement Training from this HSUS article.
---
Meet Suzanne Clothier!
"Promoting healthy relationships & humane training through a holistic approach to the dog-body, mind & soul."
If you don't know about Suzanne Clothier here's your opportunity to gain perspective and skills to enjoy and embrace your pet!
Check out some of the topics on her site to launch you into her thoughtful and beneficial perspectives and tips.
Consider these to get you started …
"The puppy expects that there are rules in the world. His mother had them and reinforced them according to her personal mothering style. Even his siblings had some rudimentary rules which were enforced through clumsy but oddly effective ways. (Fat puppies learn quickly that you can get much of what you want by simply sitting on a less hefty puppy. Biting hard on a rival's ear or lip can also be very effective.) Even at the tender age of 7 weeks old, the puppy is watching you, trying to figure out what the rules are. "
"Why are some dogs shy? fearful? nervous? aggressive? irritable? unfriendly? difficult to train? clingy? unable to be left alone? People have many explanations for why dogs act as they do. Sometimes the dog's history becomes baggage that the human carts along for the dog's entire life. Recently, I asked someone about their dog's pulling on leash and she began her answer with, "He was found near a dumpster when he was six weeks old." The dog was 3 years old now. How does being found near a dumpster have much to do with pulling, which is an interaction between a dog and handler?"
"Copyright © 2013 by Suzanne Clothier. Used by permission of Suzanne Clothier. All rights reserved. For more information about Suzanne please visit SuzanneClothier.com"
---
Help Your Pet Thrive by Getting Started Early & Seeking Out Tips
Training your pet is a major factor in not only how much you will be able to enjoy your pet. It can also affect how others will enjoy being around your pet, and even how likely they could one day be at risk to fall into the rescue system! Help your pet thrive by taking the time to learn about how to communicate to and with your pet.
Trainer Amanda Serafini provides some quick tips and perspectives to help you enjoy your pet and keep them safe. Click here to read her tips!
---
Cats can be very purr-ticular!
Get to know them, love them and keep them happy and safe. Plus learn about community cats and how you can reach out to assist those working to care for them.
---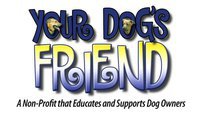 Your Dog's Friend
Finding positive solutions to behavior concerns or excess energy is sometimes easier than you might think!
Your Dog's Friend is a complete resource for training your dog! Need some ways to challenge your dog with positive ways to direct their energy?
Your Dog's Friend has tips to help! If you are located in the Washington, DC area, their workshops and classes are offered on a wide range of topics.
---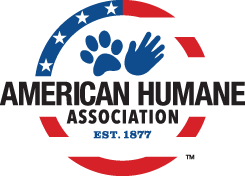 The American Humane Association has a wealth of information related to training and so much more.
---
Be sure to view these pages as well: