You Are What You Eat  … What about your pet?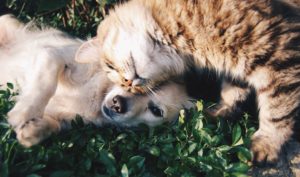 You'd be amazed at the impact the proper nutrition can have on your pet! Research and ask questions to make sure you not only give them healthy foods, but also find out how certain ingredients may even cause allergies.
---

DogFoodAdvisor
Check out this fabulous site with unbiased dog food reviews and so much more!  Sign up to learn about dog food recalls, and view their dog food calculator!
---
Pet Food Quality Check
Proactive veterinarian Dr. Karen Becker visits an upscale pet boutique to evaluate the quality of the different types of pet food.
---

Pawbly
The free Pawbly website and app are just a click away for you to ask and respond to questions from fellow pet parents.
---
Pet Cancer Awareness
PuppyUp   (formerly 2 Million Dogs)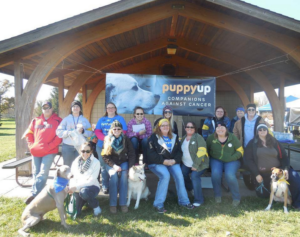 PuppyUp  Foundation is a partnership between pets and people with the mutual goal of eradicating cancer in both through education and awareness, mobilization and empowerment, and funding comparative oncology research.  Check out this awesome organization that provides fabulous resources and hope!
---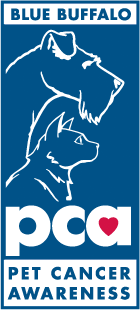 A big thanks goes to Blue Buffalo for their Foundation to Help Raise Awareness and Support for Pet Cancer.
Why Blue Buffalo got involved.
The folks at the Blue Buffalo Company, the makers of natural, healthy and holistic dog food and cat food, started the Blue Buffalo Foundation for Cancer Research when their beloved dog Blue was affected by cancer. The Blue Buffalo Foundation for Cancer Research (BBFCR), through the Pet Cancer Awareness Program, was created to help find a cure for the #1 disease-related killer of our dogs and cats.
What are the goals of BBFCR?
• To make pet parents aware of the warning signs of canine and feline cancer. Feline and canine cancer is the #1 health problem for pets. By generating greater awareness we're helping pet parents take the first steps toward protecting their dogs and cats.
• To let them know ways they can help minimize their pet's cancer risk. As with almost anything, information is power. The more pet parents know about how to minimize the cancer risk to their pets, and what to do if their dog or cat does contract cancer, the more they're empowered to help.
• To raise money and provide grants to leading institutions studying ways to combat and cure pet cancer. Research is expensive. Pet Cancer Awareness helps provide funds to universities and clinics that are conducting research on the causes, prevention and treatment of canine cancer and feline cancer. All funds raised by PCA will be distributed by The Blue Buffalo Foundation For Cancer Research.
Through the "Research" tab on our Pet Cancer Awareness website you will find information on the different studies that Blue Buffalo has helped raise money for as well as links to different organizations we support. Please feel free to take a look at all of the information and let me know if you have any questions.
---
Pet Cancer Signs
Just as in people, early detection is critical. That's why it's so important to check your pet regularly.
Early Pet Cancer Warning Signs, As Identified By The Veterinary Cancer Society
Persistent, abnormal swelling
Sores that do not heal
Loss of weight
Loss of appetite
Bleeding or discharge from any body opening
Offensive odor
Difficulty eating or swallowing
Hesitation to exercise or loss of stamina
Persistent lameness or stiffness
Difficulty breathing, urinating or defecating
If your pet has any of these early warning signs, visit your veterinarian as soon as possible for a complete examination.
---
Pet Health & Care Resources
Pet Health Blogs