We can't adopt our way out of our overpopulation crisis!
PREVENTING UNWANTED PETS
Spay & neuter of pets can significantly reduce the strain of homeless pets from the rescue community and countless strays that roam neighborhood streets.
---
The decision to spay or neuter your pet is an important one for pet owners. But it can be the single best decision you make for his long-term welfare.  – HSUS
Many pets are not spayed or neutered due to lack of education, funds, or access.
Some communities feel that spay and neuter is not safe or healthy.  In fact, spay and neuter offers pets health and safety benefits!    Many lost pets, in fact, are the result of pets that are "on the run" driven by their natural instincts to reproduce.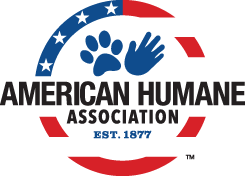 The American Humane Association provides an overview of the importance of spay neuter, and even shares perspective on why those who don't own pets should also be concerned, noting that "All of us are affected by animal overpopulation. Millions of tax dollars are spent annually to shelter and care for stray, abandoned and unwanted pets."
---
Get the facts …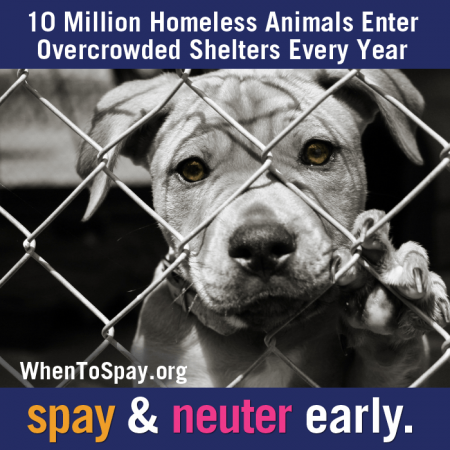 Visit www.whentospay.org for facts, resources and ways to share info about the importance of spay neuter.
---
---
---
Fixin' Houston low-cost spay/neuter clinic is working to make it more affordable for Houston pet owners to be a part of the solution!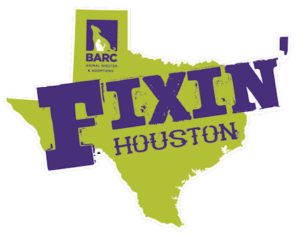 ---
February 28, 2017 marks the 23rd annual World Spay Day
World Spay Day is an annual campaign of The HSUS, Humane Society International and the Humane Society Veterinary Medical Association. On the last Tuesday of every February, World Spay Day shines a spotlight on the power of affordable, accessible spay/neuter to save the lives of companion animals, community (feral and stray) cats, and street dogs who might otherwise be put down in shelters or killed on the street. The 23rd annual World Spay Day is February 28, 2017. Spread the message!
HSUS asks you to "Make Every Day Spay Day!"
Blue Cross UK provides education and rehoming service across the UK.  Here's a video they've created about the importance of spay/neuter.
---
TRAP-NEUTER-RETURN
Trap-Neuter-Return (TNR) addresses the issue of huge feral cat communities that remaining unchecked will continue to grow.  TNR provides a means to humanely manage the communities while reducing ongoing populations.
---
 Programs/Resource Links to Check Out

American Humane Association Resource
ASPCA Low Cost Spay/Neuter Resource
Best Friends Animal Society Resource
HSUS/ASPCA Low Cost Spay Neuter Options
PetSmart Charities Spay/Neuter Grants
Video of Dr. Becker about Spay/Neuter