Bite prevention is something that is very important to learn about, whether you have your own dog or not.
The bad news is that bites from dogs can result in the surrender or euthanasia of dogs. The good news is that dog bites are highly preventable. It is our responsibility to take those steps to protect pet and human alike.


Doggone Safe is a leading resource for educating ourselves about how to prevent companion animal bites by understanding body language and monitoring our interactions.
Do YOU know how to speak dog? Test your knowledge and determine if you can read warning signs before a dog bites. Teach yourself and your kids!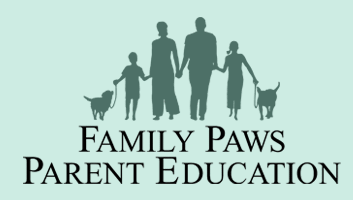 Family Paws™ Parent Education is organization with two International licensed programs that provided valuable assistance to parents of dogs that are welcoming children into their home. Founder Jennifer Shryock has developed an extensive network of information and programs to reach out to families to assist in keeping dogs and kids safe.
Their Dogs & Storks® program assists dog parents who are expecting a new baby, and their Dogs & Toddlers™ helps when babies reach the age where they will soon to be crawling or walking. They even have a dog and baby hotline!
Family Paw's You Tube Channel provides a range of informative videos. The one below is of a widely publicized situation involving a reporter. This video is meant to help evaluate the dog's body language as vital prompts.
Reading warning signs …
---
Living with Kids and Dogs is a site created by Colleen Pelar (who is also a Family Paws educator) and offers additional resources to help families live happy and safely with their pets!
---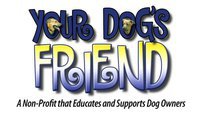 Your Dog's Friend offers great advice related to puppy nips and bites. It is critical to become educated about this puppy behavior to learn the proper procedures to follow.
Their page on dogs and kids provides an important perspective including fact that "even good dogs can bite" and that "Punishing a growl won't protect your child. Rather, it will teach your dog to bite without a growled warning!"
---

The ASPCA provides other helpful bite prevention info and examples of to help you read dog body language.