SOLUTIONS ARE HAPPENING … and we're here to share them, and encourage you to help too!
BE PART OF THE SOLUTION
Our top 10 list for your ACTION PLAN:
Join HeLPing Lost Pets to help build this free map based system to reunite lost & found pets.
Spay/neuter your pet.
Always keep a visible tag on your pet and microchip them.
Report abuse if you see it.
Learn about responsible pet ownership, from selecting the appropriate pet to providing the training and care it needs to keep it safe and happy.
Consider adopting or rescuing a pet before choosing purchasing one. But if you must purchase, research and find reputable breeders and go visit them before purchasing. Online sales and pet store sales are likely to be puppy mill dogs.
Educate your family and friends about the contributing factors to pet homelessness and reach out to help pet owners who suddenly can't care for their pets.
Learn about your State's laws to protect animals, and support legislators who are working on their behalf. Get involved in the process.
Consider donating funds to a group you want to hep support.
Volunteer to assist a local shelter or rescue organization. Volunteering can include work at home or even transporting rescues on a leg of a trip to a safe haven.
---
Check out these efforts from around the country and be inspired!
Solutions … Keeping pets in homes
In California …

C.A.R.E. 4 Paws' mission is to reduce pet overpopulation and keep animals out of shelters. They support low-income cat and dog owners in Santa Barbara County by providing free spays/neuters, low-cost vaccines and various intervention programs that keep animals in their homes. Their educational outreach efforts include teaching about responsible ownership, provides training, and compassion for pets. Their actions in the community include their"Spay Mobile," a ground-breaking Targeted Neighborhood Spay-Neuter Program, started their Veterinary Intervention Program, dog training classes and much more. Brochures such as their For Pit's Sake are provided in both English and Spanish.
C.A.R.E.4Paws was founded in 2009 by Isabella Abitia and her husband. Their goal was to change the nature of pet ownership in the community: to reduce pet overpopulation and prevent animals from ending up shelters. To accomplish their goal they looked at all the reasons why pets do end up in shelters
primarily lack of awareness about the importance of spaying/neutering
lack of resources to provide proper pet care;
cultural difference when it comes to pet ownership
animal behavior issues, etc.).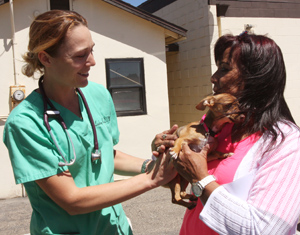 Next programs were designed to tackle each one of these issues, with the main goal of creating awareness about what responsible pet ownership entails and then connecting pet owners in need with free services. Their bilingual community outreach coupled with their free spay/neuter program make the biggest impact.
In 2014 they did 1,020 surgeries in Santa Barbara County and half of them were done in the city where they focus their community outreach efforts. They have their own Spay Mobile that they bring into neighborhoods with high numbers of unaltered pets, and they have more than a dozen vet clinic partners that take on appointments for them as well at a low cost.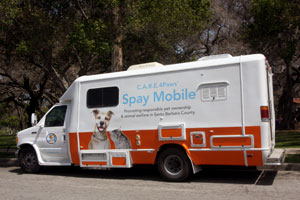 What sets them apart is their embracing collaborations from the very beginning.
They launched C4P with their big annual adoption event–Wags n' Whiskers–that invites all of our county's shelters and rescues to come show off adoptable pets. They work with county animals services, the humane societies, etc., to launch various projects together.
---
In Maryland ….
Thankful Paws annually distributes 20 tons of pet food. Thankful Paws is also the only pet food bank established to assist homeless people with pets, and has a dedicated hotline exclusively for them.
EXCITING NEWS!
Baltimore Humane Society Opens Pet Food Bank

Not only people can go hungry when faced with hard times. Baltimore Humane Society opened the Bmore Kind Pet Food Bank on Wednesday, December 3rd. Anyone in need who is unable to pay for their pet's food is welcome to receive help from the new food bank. Part of the no-kill shelter's mission is to end the homelessness of pets in our community and it hopes that the pet food bank will help pet owners who have fallen on hard times to be able to keep their pets.
Two Baltimore Humane Society staff members – Cattery Manager, Claudia Lescalleette, and Animal Care Technician, Krystal Bopst – came up with the idea for the pet food bank when they noticed a lot of members of the community calling and coming to the shelter looking for help to feed their pets. Once the idea was hatched, the next step was to find a donor for the actual storage facility for the food bank. That's when MaxAir Heating & Air Conditioning stepped up to be the sponsor. MaxAir donated the shed for the Bmore Kind Pet Food Bank. It also generously donated a new HVAC system in the Baltimore Humane Society Spay, Neuter, & Vaccine Clinic.
"To help pet owners who may not be able to purchase food for their pet because of hard times was a no brainer. We are happy to help so that people don't have to give their family pet up for adoption," says MaxAir owner Tracey Shipman.
Baltimore Humane Society is asking the community to help support the shelter and its Bmore Kind Food Bank with donations. Because the non-profit receives no operational funding from any government or national humane society, it relies heavily on the public's support. Donations of dry cat and dog food, any brand, are especially desired for the food bank. Science Diet brand, canned or dry, is needed for the shelter animals. "The hope is that with this help," says Ms. Bopst, "these people will be able to keep their beloved pets with them until they can get back on their feet again. Pets are important parts of people's families. We don't want to see their owners forced to give them up."
Anyone in financial need is welcome to use the Bmore Kind Pet Food Bank. They can come once a month at their convenience during regular operating hours. Baltimore Humane Society will then portion out a month's supply of food for the number and size of pets that each person has.
Anyone in need can contact Baltimore Humane Society by calling 410-833-8848 or email shelter@bmorehumane.org.
---
Pawsome Programs addressing affordable vet care …
In Massachusets …


Tufts at Tech Community Veterinary Clinic provides citizens of Greater Worcester with compassionate and affordable veterinary care. Our clientele must pre-qualify to receive our significantly subsidized animal care.
Under the leadership of Dr. Greg Wolfus, the Tufts at Tech student-run veterinary clinic provides low-cost care for family pets within Central Massachusetts' underserved communities. Together, Tufts University's Cummings School of Veterinary Medicine and Worcester Technical High School address the healthcare needs of the area's beloved animal companions.
Tufts at Tech is an innovative teaching facility for students enrolled at the Cummings School of Veterinary Medicine and at Worcester Technical High School. Final Year Doctor of Veterinary Medicine (DVM) candidates and Worcester Technical High School students within the Veterinary Assisting program work collaboratively under the direction of experienced, highly-trained veterinarians and certified veterinary technicians to provide quality primary care for your family pets. View Tufts at Tech's brochure here.
In Virginia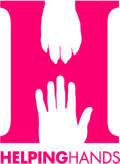 What they do …
Helpful Hands keep their costs low by limiting what they do to only surgery and dental care,cutting out office consultation time and fees and providing services outpatient because they believe parents make great nurses. They answer "Why do we do it?" with "Because we believe in what we do, we love the animals and simply put… We can and we will!"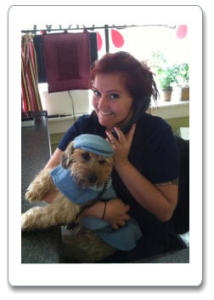 In rural areas …
HSVMA-RAVS is a mostly volunteer non-profit animal protection program delivering veterinary medical services and humane education to under-served rural communities in the United States and throughout the world.

Projects include free spay/neuter, vaccination and parasite control services for dogs and cats; routine care for horses; and care of sick and injured animals in rural communities where local veterinary care is not available. They also provide educational programs for both adults and children on a variety of topics including disease prevention, humane animal care and dog bite prevention.
---
Addressing "the link" between Animal Abuse and Domestic Violence"
A national need spotlighted and addressed:
In Milwaukee …
Spot Abuse: Milwaukee Campaign Aims to Increase Domestic Violence Arrests
by Having People Call 911 When They Suspect Animal Abuse
76% of animal abusers also abuse a member of their family
A unique partnership has emerged in Milwaukee, Wis., where six agencies have pooled resources to initiate the Spot Abuse campaign to create awareness of the Link between animal abuse and domestic and family violence and to encourage those who witness animal abuse to take action and call 911.
Facing a 48% increase in domestic violence in Milwaukee in 2012, and research findings that 76% of animal abusers also abuse a human member of their family, community leaders decided that a new approach to breaking the cycle of violence was desperately needed.
The premise is that if more people can be convinced to call 911 when they suspect animal abuse, police will have opportunities to uncover more domestic violence cases.
The Spot Abuse campaign aims to increase the number of reported cases of animal abuse by 15%, and of domestic violence arrests by 10%, over the next year. A series of public service announcements, featuring graphic photos of abused children and dogs with a message of "He's Next" or "She's Next," is designed to make people uncomfortable if they fail to report abuse.
The campaign was launched May 1 by the Milwaukee County District Attorney's Office, Milwaukee Police Department, Wisconsin Humane Society, Sojourner Family Peace Center, Serve Marketing, and the Milwaukee Area Domestic Animal Control Commission.
"This is a major law enforcement initiative, not just a one off type thing,"said District Attorney John Chisholm. "It has a broader importance that addresses issues that lead to these problems that are all so deeply connected. We want to address the issue as soon as we see it and now we have law enforcement that is getting extensive training."Police are receiving training on how to identify, investigate and document animal abuse, and how to arrange for emergency shelter for pets belonging to domestic violence survivors. 911 operators and dispatchers are being trained as well.
To meet the needs of these families, the Wisconsin Humane Society and Sojourner Family Peace Center also announced a Safe Haven Foster Program which will provide up to 60 days of pet care so survivors can leave abusive situations without having to worry about their animals' well being.
Serve is the country's only all-volunteer, nonprofit advertising agency, whose mission is to give under-served charitable causes a stronger voice in the community. Since 2002, Serve volunteers have created behavior-changing public service campaigns for over 50 local and national non-profit causes from Shaken Baby Syndrome, statutory rape and teen homelessness to foster care, gun violence and teen pregnancy. Most recently, Serve's work was honored by the White House for its role in helping reduce teen pregnancy in Milwaukee by 50% over the past 6 years. For more information, go to servemarketing.org.
Related links:
In Massachusetts …

HAVEN, Human/Animal Violence Education Network is doing great work connecting the dots. HAVEN is a coalition of Berkshire County citizens and professionals who come together to identify the connections between animal cruelty and human violence. As professionals in the fields of education, animal protection, human services, law enforcement, and veterinary medicine they work to find ways to make Berkshire County a safer, healthier, and more humane place for people and animals.
---
New Adoption Models with Keeping Pets in Homes in Focus
In California …
New pet adoption model that's NOT too good to be true … it's Wagaroo!
Wagaroo was founded by Elena Battles whose background in rescue started in customer service and adoptions and led to her role of COO of Humane Society Silicon Valley. Her work in rescue was launched in 1999, the year that she adopted her beloved rescue "wonderbeagle" Trini (now 15).
Battles has taken her knowledge and commitment to finding homes for adoptables and tackled other tough issues head on by incorporating them into the unique Wagaroo model to matching pet adopters with the right pet!
Her concept? To "make it easier for people to do the right thing! No puppy mills. No backyard breeders. Just owners, rescues, responsible breeders, and shelters working together to find great homes for dogs who need them."
Sound too good to be true? Meet Wagaroo!
I'm inspired by all the animals out there who are lost and without a home, but who never give up hope that their forever family will find them. I founded Wagaroo because I'm tired of unscrupulous puppy mills and breeders taking advantage of the public's confusion about how to find a pet. I know that we can use technology to make it easy for people to do the right thing. And when we do, they will!
Currently available in northern California, Battles is developing a strong foundation and network for Wagaroo, while raising funds to enhance and expand it in new and exciting ways.
An important element of Wagaroo's creative and robust adoption platform is Wagaroo's" Family2Family" program, designed to be a high quality, free resource for shelters and for owners. Two examples of how some of Wagaroo's shelter/rescue friends have posted our link with their Owner Surrender information:
Family2Family works to provide expert advice and guidance to owners, from helping them determine whether there are interventions that will allow them keep their dog to consulting on the most effective ways to interview potential new families (and everything in between).
Shelters now have a great alternative to offer those who call inquiring about surrender and owners have a partner in the rehoming process (unlike Craigslist or eBay Classifieds).
Here's a short "Thank You" video they sent to their supporters about some of their success stories from 2013 and plans for 2014:
So you ask how can you help Wagaroo grow? Here's a link to some ways YOU can offer financial support to help take Wagaroo to the next level.
---
Addressing Feral Cat Populations
Nationwide …
Alley Cat Allies is here to assist! Check out their site for an amazing wealth of info and resources.

If you missed Feral Cat Day this year learn about it and prepare to next year's event. But don't wait a whole year to assist.

In Maryland …
Feral Cats and Strays Have a Friend in Frederick!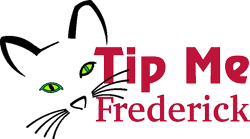 Tip Me Frederick is a non-profit Trap-Neuter-Return-Manage (TNRM) cat resource for Frederick MD and surrounding areas.
TNRM is a humane alternative for managing and reducing stray, feral or barn cat populations.
---
The Need for Safety Nets for Pet Owners and programs providing solutions!
Programs meeting the need when "life happens"

Life happens and situations can suddenly occur when a pet owner is presented with challenges that make keeping their pet difficult. Many times the last resort is to surrender the pet to a shelter, likely overcrowded, and where their beloved pet can be at risk of euthanasia. Rescue groups often don't take in surrenders as they are picking up the overload of shelter pets, or those from hoarding or cruelty cases. The BEST solution if possible is to provide programs to help pet owners who love their pets to keep them in their homes. Here are some resources. If you know of others please email us at generationwags@gmail.com so we can expand our resource list.
In Arizona …


Responding to a need of pet owners who found themselves in difficult life situations such as foreclosure, domestic abuse, etc. where they needed to focus on their human solution, founder/executive director Jodi Polanski stepped in with a program that provides short term safe housing for their pets!
The Foundation now includes a pet food bank, and the shelter where many of the pets are housed so that owners can visit. Learn more about this fabulous organization filling a vital role!
---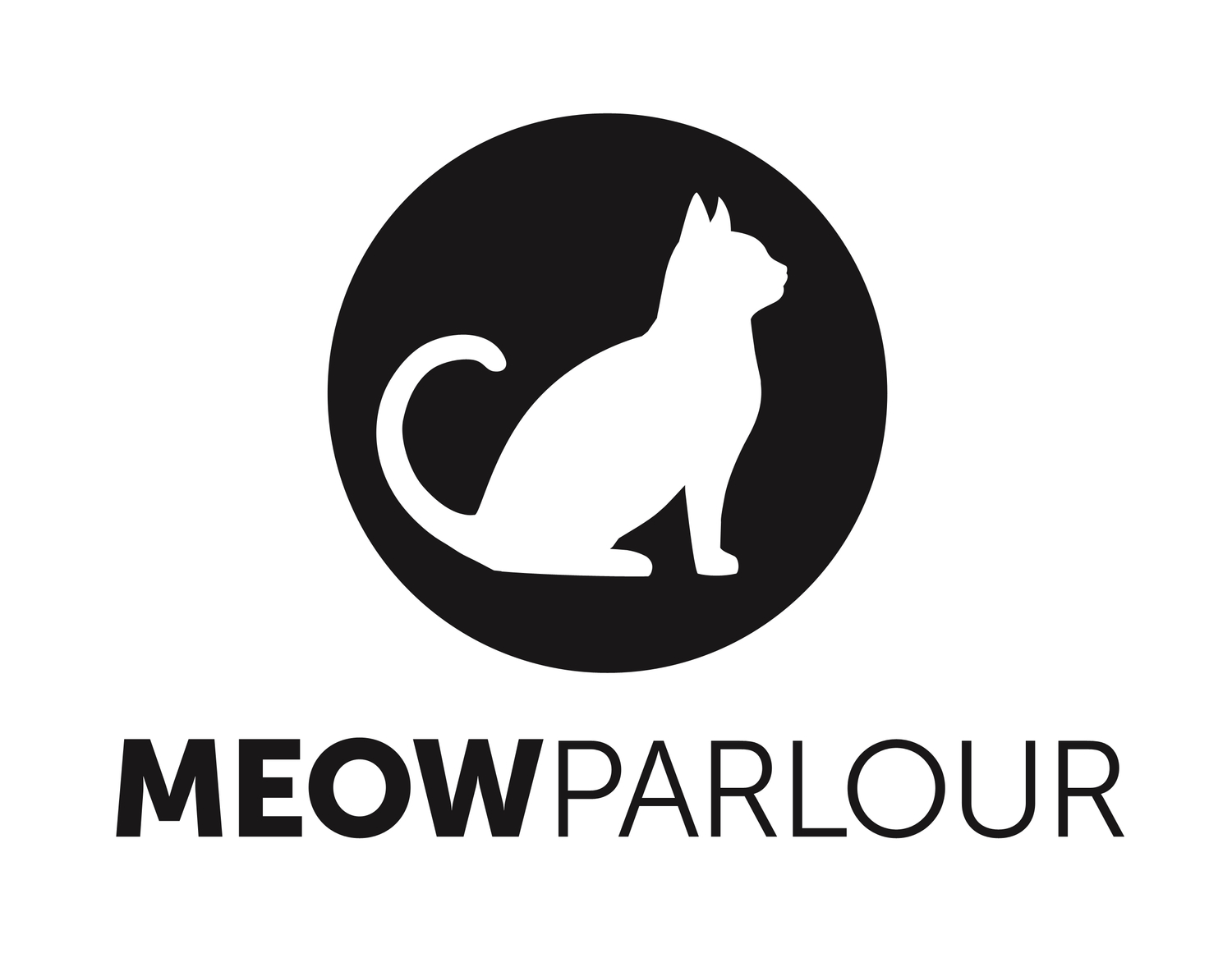 Meow Parlour is a creative approach marrying the need to get more cats adopted with a casual lifestyle cafe! The kitties "hanging out" are from KittyKind, a not-for-profit, no-kill, all-volunteer cat rescue and adoption group. Our mission is to reduce the number of abandoned or homeless animals in New York City, where too many are discarded, abused, or ultimately euthanized at the city shelter.
Christina Ha and Emilie Legrand of Macaron Parlour founded the Meow Parlour which is described as "New York City's first cat café, a place that combines sweet cats and delicious sweets!" Their site provides background on the concept:

Cat cafés started in Asia in the 90s due to small apartment sizes and landlords that didn't allow pets in residences. Cat cafés allowed people to interact with cats in a home-like setting without the long term responsibilities. In the past decade, hundreds have sprouted all over the world and the trend has spread throughout Japan, South Korea, Taiwan, Europe and the Middle East.
The response to Meow Parlour has been tremendous and this trend is one that is a welcome and creative approach to a major problem of way too many cats in shelters!
---
Additional efforts that are making a difference for pet owners!
---

Innovation for those transporting pets from high risk to safe haven …
Doobert is a new organization that has been built to bring technology to the world of pet transports groups moving pets from high risk to safety! Please share with those you know involved with pet transport to see if they can be a part of the future by helping test and fine tune this pawsome service.
---
Keeping Pets in Homes & Out of Shelters
The benefit of finding ways to provide resources to provide safety nets for people wanting to keep their pets but in need is a win-win. The bond of people and their pets are vital to the emotional well being of pet owners. Yet many who fall on bad times or situations beyond their control may not have the means to keep them and end up surrendering them.
These pets become part of the homeless pet & shelter system. Not a good solution for anyone especially the pet. By reaching out and providing resources to keep pets in their homes all parties win!
DOGS ON DEPLOYMENT – BRIDGING THE GAP
Dogs on Deployment provides a valuable service to those SERVING US!
When pet owners in the military are deployed, they often find themselves in situations where they no longer have a safe place for their pet to stay until they return home. Many members of the military are faced with surrendering their pets to shelters if they simply can't find solutions in time.
Thanks to DoD, networking and resources help connect foster homes with military pet owners in need!
At the same time, DoD is advocating for changes that will reduce the need for military members to find solutions for their pets. Learn about issues and actions they are working on.
Learn more about Dogs on Deployment and how you can help give back to those who serve.
---
Providing Pet Education in Communities
HSUS PETS FOR LIFE
There are HSUS Pets for Life programs around the country and offers mentoring programs too.
Learn more
.
The Pets for Life step-by-step manual guides animal care and social welfare advocates through development and implementation of a pioneering community outreach program.
You have the potential to help transform your community! We are proud to share this resource with you and thrilled to be in the company of your organization as we work together to reach people and pets in under-served communities.
---
Caring for those in greatest need
In Nevada …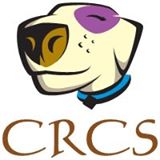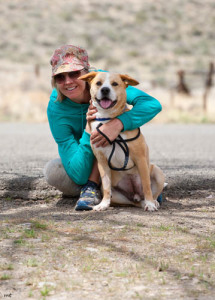 Canine Rehabilitation Center and Sanctuary (CRCS)
is a 501(c)3 non-profit organization.
Our mission is "To inspire,educate and motivate the human spirit. To save, nurture and love the canine spirit and to bring the two together to change the way the world views, rescues and places homeless dogs." Beating The Odds. One Dog At A Time.
Check out the fabulous programs of CRCS and their campaign to build their dream home for the dogs in their care!
---
Do You KNOW OF A PAWSOME PROGRAM CREATING A SOLUTION?
Tell us about it!
[contact-form subject='Pawsome Program Submission'][contact-field label='Pawsome Program we should know about!' type='text' required='1'/][contact-field label='What they do' type='textarea' required='1'/][contact-field label='Your Email' type='email' required='1'/][contact-field label='Your Name' type='name'/][contact-field label='contact person at program if known' type='email'/][/contact-form]