That safe spot to learn and flourish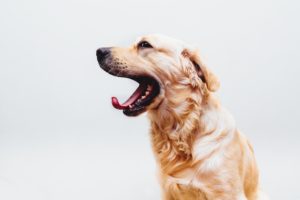 What you see in a shelter adoptable is not always a true sense of the pet and their potential.
A shelter environment is a scary place, and can end up with a dog or cat displaying behavior issues that can be addressed or modified by moving into a sanctuary type environment.
Generally volunteer based, a sanctuary is hard to come by. Yet this approach is a valuable solution to honoring the homeless pets caught up in the rescue system.
Some rescue animals just need that down time and safe, loving, nurturing environment to set them on the right path. While there may be those that will stay for a longer time period, some may be able to be placed in foster settings once they are stabilized and evaluated.
We've found some programs that we'd like to share! Let us know of others you might know about too!
It's a process. One we are happy to share and encourage you to help out through understanding or support!
Fur-Ever Home Rescue in Minnesota was founded with a "focus on helping the harder cases… urgent medical needs, behavior cases – animals that needed a little more effort than the majority".
Now, Fur-Ever home is entering a new and exciting new chapter … HEALING HAVEN.
"We have stayed true to that vision while keeping quality medical & behavioral care our number one priority. Through all of this we have learned that no matter what animals we may want to help, it is always a battle with finding an open and appropriate foster home for that animal to go to. Especially when you are dealing with urgent cases where an animal needs to get into a vet immediately. Waiting for a foster home to step up is not time we have in these emergency cases. We have also learned that many of the behavioral cases we take on simply do not display the worrisome behaviors they were exhibiting in a shelter environment once they get settled into a foster home – sometimes it only takes a matter of hours. With these things in mind we decided we had to change up the game a bit and think outside of the box."
Recently, a PERFECT opportunity presented itself in the form of an amazing facility and acreage to expand a dream and make it a reality! View the video below to learn about where Healing Haven is hoping to call HOME to so many pets in need, not only dogs but cats too!
On their FB page they share "We are super excited to get the new outreach program rolling at the Healing Haven. This will allow us, not just at Fur-Ever Home Rescue (FEHR), but as a rescue community, to save more local urgent dogs & cats that are ill, shut down or just scared – causing them to not flourish in a shelter environment. We have such a great rescue community here in MN & our goal is to leverage our resources as a whole by having a place for these urgent animals we are all scrambling to try to find fosters for, in the short amount of time we are given, before their time is up. Together we can do amazing things! The outreach program at the Healing Haven will allow us to house these animals temporarily & give them some time to decompress in a home environment. We will then work to find these animals appropriate rescues – allowing rescue representatives to meet them in a calmer environment… temperament test, do dog intros, etc. Our goal with this program is to help more local urgent animals and the best way to do that is for us all to work together."
In time, Healing Haven hopes to provide board and train capabilities and community education.
A tall order, Fur-Ever Home Rescue has the commitment and vision to make this dream come true happen for animals that come into their loving care!
---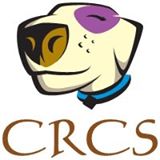 We are dedicated to helping long term shelter dogs, dogs recovering from abuse, severe neglect, trauma, multiple returns back to the shelter, hoarding cases, long term isolation, special needs and more. We also help rehome dogs whose families are going through major life change and can no longer care for their pets. So WHAT do we do with these un-adoptable, unwanted, special needs long term shelter dogs? Well, take a look.


Once accepted into our program, dogs are welcome to stay as long as it takes. Through positive reinforcement, slow integration into playgroups, basic training sessions, and practice out in the community, our goal is to help them find their inner canine happiness! With constant observation and hands on interaction, we get to know them inside and out before placing them into forever loving homes. The average length of stay is 3 to 4 months.
---
Last Chance Ranch Animal Rescue (LCR) is a public volunteer, non-profit (501c3) organization rescuing and rehabilitating horses and domestic companion animals. Last Chance Ranch Animal Rescue is dedicated to promoting and educating the public to humane and responsible treatment of horses, ponies, donkeys, and mules (equines) and other domestic companion animals including dogs and cats. LCR provides a safe and secure refuge for abused, unwanted or neglected animals and has a new facility that can be used for temporary housing for any species in the event of a disaster. LCR rehabilitates the physical and psychological issues of these rescued animals and places them into new homes where they receive the love, attention and care they deserve. Our follow-up programs, education seminars and clinics ensure their continued wellbeing. LCR is also partnered with the Pennsylvania Department of Agriculture, ASPCA and the United States Humane Society throughout the USA.
---
ASPCA's Behavioral Rehabilitation Center
This unique and sorely needed center opened in 2013 to provide dogs coming from situations such as puppy mills and hoarding situations a place to provide them the difficult transition to a forever home. Physically healthy, fearful dogs rescued in cruelty cases conducted by the ASPCA and by other groups are eligible for treatment at the Center. Learn more by clicking here!
In the works: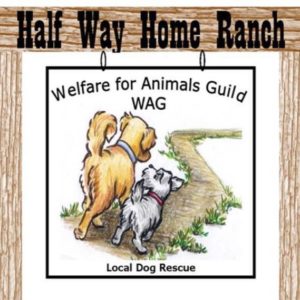 Welfare for Animals Guild (WAG) Half-Way Home Ranch (Washington State)
According to their website:
WAG has purchased and is in the process of transforming the approximately 2-1/2 acres of the former McCombs Nursery to establish the Half-Way Home Ranch—a NO KILL shelter and rescue facility which will enable us to save more dogs than currently possible with our foster care program.