Veterans and their pets "intersect" with the rescue community in a variety of ways.
Deployed Vets with Pets
DOGS ON DEPLOYMENT – BRIDGING THE GAP
Dogs on Deployment provides a valuable service to those SERVING US!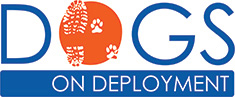 When pet owners in the military are deployed, they often find themselves in situations where they no longer have a safe place for their pet to stay until they return home. Many members of the military are faced with surrendering their pets to shelters if they simply can't find solutions in time.
Thanks to DoD, networking and resources help connect foster homes with military pet owners in need! Not only does it give the military family peace of mind, but PREVENTS pets from unnecessarily being surrendered due only to no place for them to have safe haven.
At the same time, DoD is advocating for changes that will reduce the need for military members to find solutions for their pets. Learn about issues and actions they are working on.
Learn more about Dogs on Deployment and how you can help give back to those who serve.
---
Rescue Dogs Matched with Returning Vets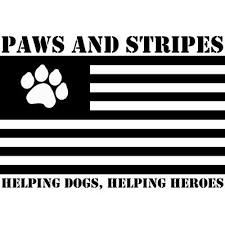 ---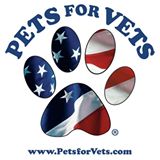 ---
Mutts With A Mission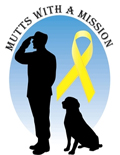 In 2008, Brooke, her husband Joe, and brother, Keller, banded together to form Mutts With A Mission, Inc . in order to provide highly skilled Service Dogs utilizing "unwanted" dogs from shelters and rescues as well as dogs donated from breeders.
In 2011 Mutts With A Mission moved from Maine to the Central Virginia area. Knowing from previous experience that owner-owned dogs are successful, Mutts With A Mission shifted focus from program trained dogs to owner-owned dogs. Our owner-owned dogs meet the same stringent requirements as do our program trained dogs so there is no reason to expect anything but the best from our owner-owned teams.
---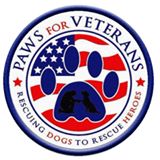 ---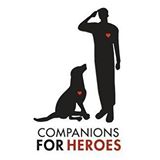 C4H has aided over 1,000 of our nation's heroes while finding loving homes for shelter and rescue pets since its inception.
---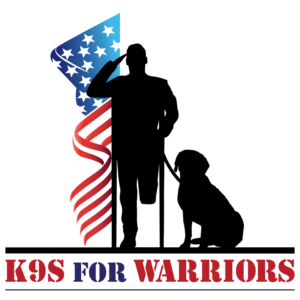 ---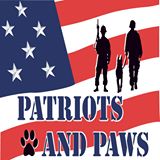 ---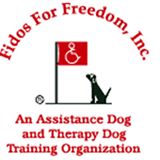 Fidos For Freedom helps to train and prepare dogs for service. The puppies and dogs that become Fidos' Assistance Dogs are donated by outstanding shelters and extraordinary group of breeders. These puppies are tested for their temperament and work ethic.
---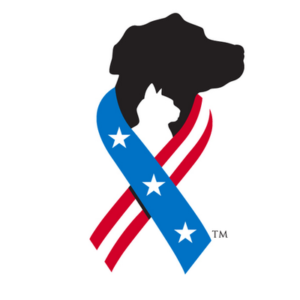 Partners with shelters to assist veterans with companion animals while aiding shelters in reducing their pet population. Check out shelters partnering with Pet for Patriots. In addition to free adoptions from participating shelters once a veteran qualifies through the Pets for Patriots program, partner veterinarians offer reduced medical care for the life of the adopted pet.
Dogs Raised and Trained to Serve Veterans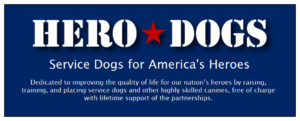 ---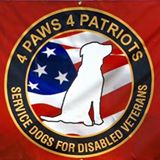 4 PAWS 4 PATRIOTS is a 501(c)(3) non-profit organization established to provide service dogs and training to disabled veterans at no cost to the veteran. By partnering with animal shelters, rescues, volunteers and contract trainers the staff at 4 Paws 4 Patriots is able to provide these life changing services while making the most of every donated dollar.
---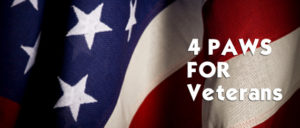 4 Paws for Ability's 4 Paws FOR Veterans
---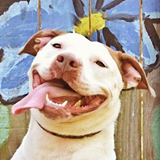 American Pitbull Foundation's Operation Sidekick
SEED20 OnStage: American Pit Bull Foundation from Social Venture Partners on Vimeo.
---
Financial Support and Awareness for Veterans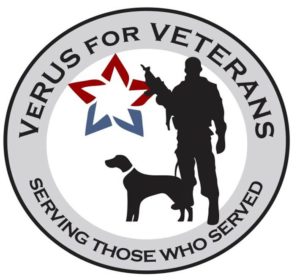 V4V's main goal with our community event is to promote local businesses, while bringing awareness to Wounded Veterans/1st Responders and Veterans with PTSD (Post Traumatic Stress Disorder) and TBI (Traumatic Brain Injury). Funds that are raised will be given to non-profit organizations whose mission is to train dogs to be therapy and service animals for these Veterans.
---
Let us know of other programs we should add by emailing us at generationwags@gmail.com with Pet for Military Pets in the subject line.