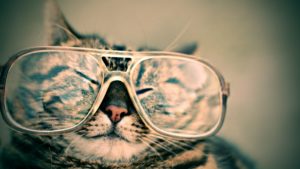 In order to tackle the diverse issues contributing to the homeless pet crisis, new programs are being devised to address different issues.
Below are some examples! Check back often for new ones.
---
Technology Serving Rescue Transports and More!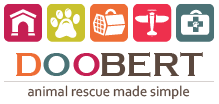 As indicated on Doobert.com:
We connect volunteers with ways they can save animals: Transport, Photography, Foster & much more!
We help rescue, transport groups and shelters find and connect with volunteers to save animals.
We are NOT a rescue, but a software platform that joins the animal rescue community together to save animals.
---
Transferring of Pets from Over Populated to Responding to Demand

Their mission: "to give adoptable pets in Massachusetts a greater chance at adoption. By developing a network of animal welfare organizations throughout the state and acting as a liaison between them, we facilitate the evaluation and intrastate transfer of pets in need throughout this network."
Learn about their awesome
PARTNERS
helping to make it happen.
---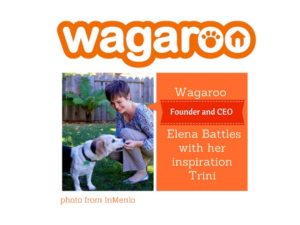 Wagaroo
presents a whole new way of looking at finding a dog through responsible sources!
Check out their site to learn more including their Family2Family (rehoming) efforts. This -provides a high quality and free resource for shelters and for owners. Shelters now have an alternative to offer the owners who call inquiring about surrender and owners have a partner in the rehoming process (unlike Craigslist or eBay Classifieds).
Over a 6 month testing period, results indicated that of 31 dogs, 1/3 of the owners in
Family2Family
decide to keep their dog thanks to our counseling + support (educational materials, trainer referrals + stipends). The other 2/3 of owners placed their dog in another loving family referred to them via
Wagaroo
. Only one family decided to place their dog in a local rescue.
Serving the SF Bay Area, Wagaroo is out to increase the number of people they can help!
---
Veterinary programs that are serving community

AND veterinary training needs.
Kansas State University's Veterinary Health Center – learn about how this mobile unit begun in 2015 has already made great strides to spay/neuter and veterinary care for participating shelters by providing vet students with valuable real life experience.
---
University of Florida College of Veterinarian Medicine offers their Veterinary Community Outreach Program to students as an "elective clinical rotation is designed to introduce students to the challenges of veterinary practice in both community and shelter environments"
---
Tufts at Tech is bringing "high-quality affordable care to underserved communities in the Worcester area". It represents a partnership between the Cummings School of Veterinary Medicine at Tufts University and Worcester Technical High School. Learn more by clicking here!
---
The Mississippi State University College of Veterinary Medicine has an elective Shelter Medicine rotation that provides veterinary students with experience in shelter medicine, spay/neuter, and humane education. The program seeks to further educate the next generation of veterinarians to care for shelter animals and to solve the problem of overpopulation of unwanted pets.
Students participate in two week rotations spaying and neutering dogs and cats under the supervision of faculty. This puts these students at a tremendous advantage as most DVM only perform two to three surgeries before graduation. The surgical experience this program provides is unparalleled and instills a spirit of lifelong learning and community service
---
Prison Partnership Programs!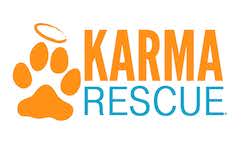 A joint initiative between Karma Rescue and the California Department of Corrections & Rehabilitation. As described on their site "Paws For Life brings rescued shelter dogs to live full-time with inmates at California State Prison – Los Angeles County. Over a twelve-week cycle, inmates will learn from Karma trainers how to train our rescue dogs for 'Canine Good Citizen' certification. "
Paws For Life – Karma Rescue from Karma Rescue on Vimeo.
---
Other Pets in Prison programs
DAWGS in Prison (Developing Dogs With Good Sociability)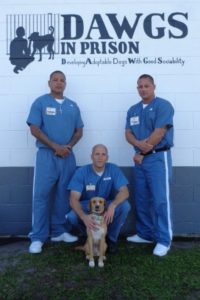 The St. Joseph Bay Humane Society (Florida) DAWGS in Prison program is a joint effort with Gulf Correctional Institution. All of the dogs selected for this program go through an intense 8-week training session and live with their trainers, handlers and caretakers in a dormitory style work camp. These dogs have had an extensive temperament test and get along well with other dogs and people.
Patriot Paws (Texas)
In 2008, Patriot PAWS expanded its service dog training program to include a partnership with the Texas Department of Criminal Justice (TDCJ). Three TDCJ facilities are participating in the program and include the Lane Murray and the Crain Women's Correctional Units located in Gatesville, Texas. In 2014 we expanded into our first Men's Correctional Unit at the Boyd Unit in Fairfield, Texas. The partnership is intended to provide help not only for disabled veterans, but opportunities for inmates to have a job while serving their sentence, learning a career trade and giving back to the community. The goal of the program is to train prison inmates to train service dogs for disabled veterans. It takes 1½-2 years to train one service dog at a cost of about $33,000 per dog. The program's development has exceeded all expectations, all of the organization's goals are being met and the partnership with TDCJ is excellent.
---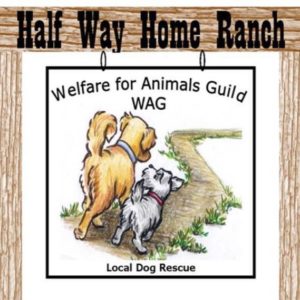 Welfare for Animals Guild (WAG) Offender Based Dog Training Program (Washington State)
Clallam Bay Corrections Center (CBCC). The program began in March of 2012 and we are now into our third year. We have had over 93 dogs and 63 puppies graduate. Not only do our dogs learn basic obedience using positive reinforcement, but our handler/trainers also are schooled in advanced training to include: Behavior Adjustment Training (BAT), T-Touch, working with fearful dogs, puppy preschool, basic care and first aid for dogs and so much more. We have recently been able to add basic agility equipment, donated to WAG, that the dogs are learning how to use to keep them engaged, teaching self-control, but mostly it is a lot of fun and great exercise!
---
Happy Hounds Prison Dog Program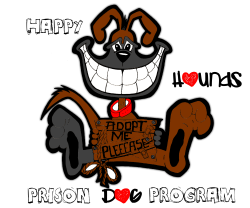 ---
Service Dogs Providing Therapy and Support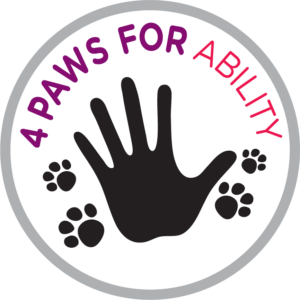 4 Paws for Ability's Mission Pawsible program in Ohio not only includes a prison program, but an extensive program of training therapy dogs for children!
Check this out!
---
Second Chances: When k9 connection pairs at-risk teens with shelter dogs, everybody wins!
In California …
K9 Connection, a project of OPCC, teams up at risk youth with dogs in need of love and training to prepare for FURever homes!

The program describes itself as follows:
"k9 connection's programs in continuation high schools offer teens the chance to break through learning and life barriers by training and bonding with homeless dogs. Experiential learning enables the teens to find self esteem, self determination and empathy while they in turn enable homeless dogs to develop the skills to be adopted into permanent loving homes."
---
In planning stages in Baltimore …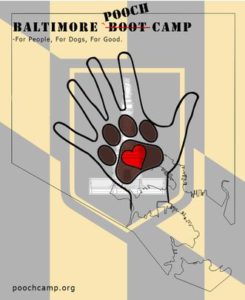 In the planning stages, Baltimore Pooch Camp is focused on providing young people in Baltimore City and the surrounding areas, the tools & empowerment needed to break through their unique life circumstances & learning challenges by training & bonding with homeless dogs. The program enables the teens to increase their emotional intelligence- finding self esteem, self determination and empathy while they in turn enable homeless dogs to develop the skills to be adopted into permanent loving homes.
---
Addressing the needs of pets suffering from animal abuse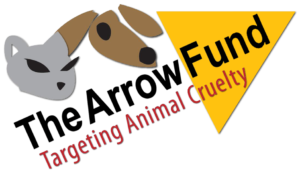 The Arrow Fund is dedicated to increasing public awareness of all forms of animal cruelty by providing veterinary care and support to animal victims of extreme torture, abuse, and neglect and encouraging vigorous criminal prosecution of animal abusers. In addition, The Arrow Fund endorses and supports other animal protection efforts including, but not limited to: specialized animal welfare training for law enforcement; aggressive spay/neuter initiatives; humane education of children: and other programs that encourage a more humane world for animals.
The Arrow Fund is a Kentuckiana based 501 (c)(3) nonprofit organization that provides medical treatment to animals who have been victims of extreme torture, abuse, or neglect. After securing care for these animals our focus extends to holding the abuser responsible for his or her actions. We strive to educate the public regarding the ongoing problem of animal cruelty and advocate strengthening our local, state, and national animal welfare laws.