It is difficult enough for a victim of domestic violence to have the courage and wherewithal to leave their abuser.
But what happens when that victim is also a pet owner and has no safe place to go where they AND their pet will be safe together?
This dilemma is luckily getting more focus, and solutions are happening but not fast enough.  Learn about actions and how to help encourage solutions in your community.
---

The American Welfare Institute's Safe Havens Mapping Project addresses a critical situation that many don't think about, but is a very real topic affecting humans and their pets alike.
Check out their map of existing locations and also learn about how to work towards a Safe Haven in YOUR community.
The Animal Welfare Institute offers a wealth of info and programs on other topics as well!

---
URINYC has a program URIPALS (URI People and Animals Living Safely)  focused on housing domestic violence victims with their pets!  Check out their valuable info below and visit their site to learn more.
---
Other resources: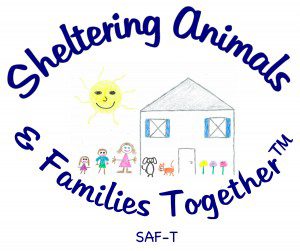 ---

Michigan State Legal & Historical Center provides great info about what States are doing in various areas related to animal legislation.  Check out what States are making strides to provide safety for the pets of domestic violence victims.