Your role:
We've come to know the words "See Something? Say Something".
The same holds true when it comes to when you suspect or view an animal being abused!
Learn about groups involved in addressing this problem and consider getting involved to help move their efforts forward.
Even those who may not have a concern about animal abuse should know about "The Link" … a proven connection between how human on animal violence is often an early warning sign of human on human violence!
---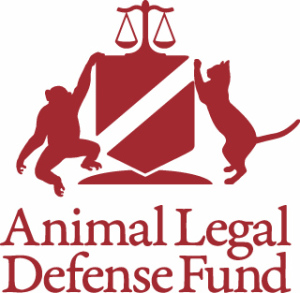 The Animal Legal Defense League provides key advice about how to recognize animal abuse and what to do if you suspect or see it!
Some Animal Cruelty Task Forces:
Albany County District Attorney Animal Task Force
Baltimore Anti-Animal Abuse Commission
Animal Cruelty Task Force of Southern Arizona
Animal Cruelty Task Force of Ohio
Los Angeles Animal Cruelty Task Force
Vermont Animal Cruelty Task Force
---
WHY DON'T MORE PEOPLE REPORT ANIMAL CRUELTY?
Reprinted from Breaking the Circle of Violence by Phil Arkow, The Latham Foundation
Many cases of abused children, spouses and animals never come to the attention of Child Protective Services, law enforcement agencies, or animal protection agencies.
There are several reasons for this including, but not limited to, the following:
People don't want to get involved.
People don't want to report an abuser whom they know well.
People may think they can accomplish more by working with the family themselves.
Reporting an incident may jeopardize a professional-client relationship, as in the case of veterinarians.
People presume nothing will be done.
People may think a report will subject the victim to even greater risk.
People may be afraid of retaliation.
There may be no local agency to which a report can be made.
People resent governmental intrusion into what they feel are private matters.
People feel the legal headaches and public exposure will not be worth it.
These concerns transcend individual disciplines. Caregivers in the above three fields should set the standards and, by their actions, convince the public that increased reporting of suspected abuse and neglect is a matter worthy of widespread concern.
HOW OUR COMMUNITY CAN HELP STRENGTHEN ANIMAL CRUELTY LAWS
Assign tracking numbers to animal cruelty convictions to support research into early childhood cruelty to animals and later juvenile delinquency and adult criminal patterns.
Evidence of acts of animal cruelty in a convicted perpetrators record could be used in a sentencing review or parole / probation hearings.
Require cross-training, cross-reporting and information exchange between agencies. Design interagency referral and reporting forms.
Design laws that provide a treatment requirement for animal abuse charges.
Make penalties strong enough to plea-bargain an offender into treatment.
WORKING TOGETHER TO STOP CRUELTY
Try to form a coalition for cross-reporting utilizing existing organizations, which are already concerned with domestic violence and abuse issues. Look under government listings or headings like "domestic violence," "child abuse," or "violence" in the phonebook. The local humane organization, mayor's office, chief of police, board of supervisors, or other government agencies may have more information. If building a coalition from the ground up, it should include representatives from animal-welfare organizations, state and local law enforcement agencies, the medical community, social-service agencies, family crisis centers, community programs and intervention groups, schools, legislative bodies, veterinary clinics, churches, and the media. Begin organizing by sending out a letter to all the parties and follow up with personal phone calls.