At Generation Wags our signature focus is on pet safety and reuniting lost pets.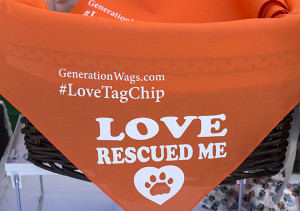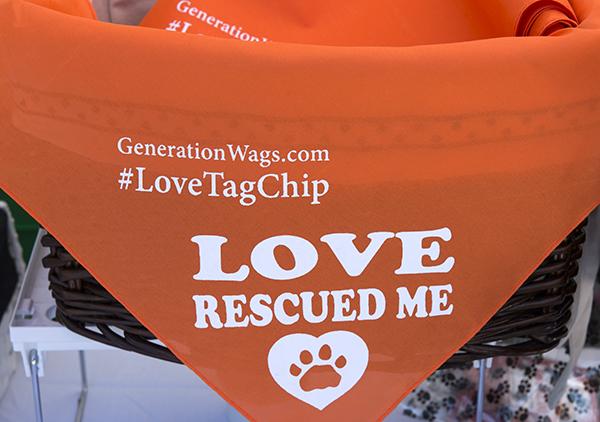 Our Love Tag Chip Challenge was created to raise awareness
about the importance of protecting your pet should they go missing
or get separated in an emergency situation.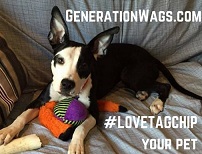 Protect Your One In A Million!
Every day countless numbers of pets go missing.
If it happened to YOUR pet today, what are the chances you would be reunited?
Chances can depend heavily on whether your pet has identification with current info to reach you.
Sadly many pets do not have a way to be tracked back to their owner.
Should a pet end up in a shelter, they may be put on "stray hold" period for strays to be reclaimed by their owners (check your local shelters' policies). Unclaimed pets can quickly be adopted, pulled and moved by an outside rescue, and are even at risk of euthanasia.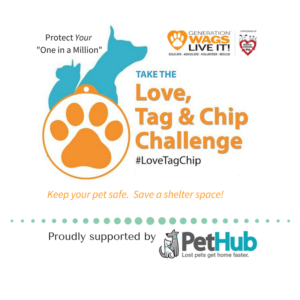 The Generation Wags LOVE TAG & CHIP CHALLENGE wants you to commit to adding BOTH a visible tag and microchip!
WHY?
Some owners feel that a microchip alone is sufficient, yet chips can fail to be read, or not be registered or have updated contact info. Similarly a tag can come off a pet rendering them unidentifiable without an updated microchip.
We're delighted to partner with our friends at PetHub to promote our challenge! When you take the challenge they will provide you with a THANK YOU special too! So click below!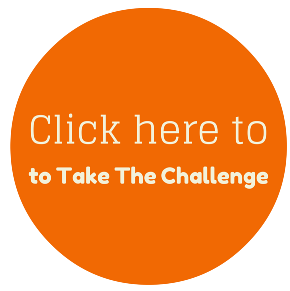 Learn about our Love Tag Chip community outreach at Baltimore Humane Society's DogFest!