We applaud the tremendous volunteer efforts of those in communities everywhere who work diligently to share info about lost pets in their area.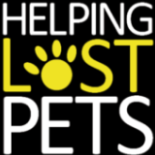 At the same time we raise awareness for our friends at HeLPingLostPets.com that works hand in hand with many of them to "connect the dots" on their free database working so hard for an integrated lost pet database!  Posts and shares are literally all over the map!  When a pet goes missing the owner must quickly scramble for info and to post on multiple pages.
This article in the Bowling Green Daily News sheds light on the importance of both and reminding us that volunteers for these pages can change in an instant.  We MUST work together if we hope to maximize our getting the word out for our fellow pet owners in their time of need.
Some Lost Pet FB pages by State.  Check back for more!
Also check out info about our LOVETAGCHIP Challenge to help increase chances of being reunited with your pet should they go missing!
Keep your pet safe. Save a shelter space!