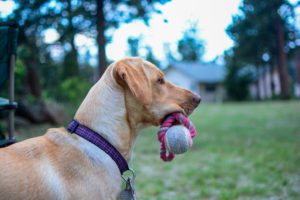 Owning a pet is a journey.  The sooner you "tune in" to understanding their individuality and how best to train them to acquire the skills and behaviors to make them happy and safe the better.
We will continue to add videos here that provide some perspective and tips to assist you.
The journey may have its' ups and downs, but sticking to giving your pet the guidance and tools will pay back in dividends.
Understanding your pet and investing the time to figure out what they need will go a long way to making for a happy relationship!
It starts with you, we can help.
---

Drayton Michaels of Urban Dawgs from Red Bank, NJ has produced a number of videos to help educate pet owners about triggers and ways to counter condition dogs!
Even going for a walk can be a stressful thing … when your dog is leash reactive!  
 And check out this adorable video with some basics!
Training methods can provide safety measures for dogs too.
Check out this Urban Dawgs video about the "touch command" as a way to focus your dog!
Published on Jun 10, 2015
Traffic and humans on wheels or pushing strollers can be startling for dogs. Dogs can have a myriad of responses, freezing up, running away, lunging and/or barking. This video explains and demonstrates how to counter condition dogs to traffic when on leash. Always train safely and respect the pedestrians and drivers in your environment.
Subscribe to the Urban Dawgs channel for lots of other training tips!
---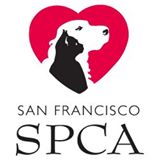 San Francisco SPCA's "What's Wrong with the Prong?"
---

Save Them Dogs
Steffen Baldwin has played many roles in coming "to the rescue" of many dogs often deemed "dangerous" or displaying behavior that owners can't resolve.  Many have come to know him by his signature long boarding alongside of many of the dogs to get them the exercise and emotional release often sorely needed to open them up to entering a world of love and care they may not have known.
As the founder of ACT Ohio,  his new venture Save Them Dogs is taking his talents and advice to an audience that we hope to be a part of at Generation Wags.  We'll be adding videos along with Steffan's always intuitive posts here!
Daisy is our favorite kind of dog, so smart and energetic that she drives her owners bonkers sometimes! Leash walking was an exercise in futility just a few short weeks ago, as Daisy would pull and leash-bite and tangle everyone up in a mess of legs and leashes and tails which only led to her being walked less and less. After going through several trainers who tried to modify Daisy's behavior through force (that choke chain is a remnant of a previous trainer) she came to us where we try to understand each dog's individual needs, make sure their needs are met first, and then we work on the desired behavior through force-free training and positive reinforcement. Leash walking is an important skill for any dog to learn, but running is an important activity for any dog to do, which is why we always have such a strong focus on physical and mental stimulation before we work on the behavior! It's amazing how quickly a dog will happily learn to walk on a leash loosely, once they've had the opportunity to run. And Daisy sure does love to run, we will post a video of her skateboarding with us a little later today to show you!
Frito's in shelter reactivity is now being addressed in a home environment and with positive integration methods.