Bringing a Dog or Cat Into Your Family?
Fantastic!
How will you select your new pet and where will you find it? How do you choose the RIGHT pet? Puppy? Senior? Longhair? Shorthair?Hound? Bully breed? Active? Docile? Lap Dog? Running mate?
Lots to consider before bringing your new four legged family member home.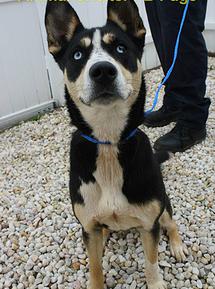 ---
How you choose and where you get it COULD make the difference between life and death for your pet! Before you embark on your journey to find your four legged family remember, realize that just like people, each dog or cat is an individual with unique traits and needs. Recognizing this will help you start your search.
There is certainly no shortage from which to choose!
---
More than looks!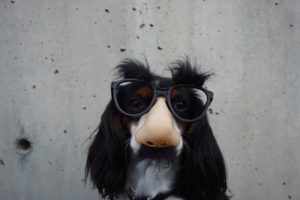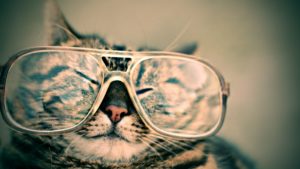 Many pet seeking individuals don't spend enough time recognizing that their selection could be a decision that could affect whether the pet becomes a forever member of the family, or possibly is being set up for failure to end up bounced around from home to home or even surrendered to a kill shelter. In short, their fate is in YOUR hands and it often starts with your simple selection.
First question is do you have time for a pet and what is your motivation? Can you provide it with the love and care emotionally and financially? Does everyone in the family sign on to bringing a pet into the home?
If for some reason you could no longer take care of the pet, what provisions will you make to ensure its safety?
Once these questions are answered how do you choose your pet? Like so many things we choose, we often are predominantly influenced by the way a pet looks … large or small, white or black, spotted or solid or maybe brindle. Long snout or squishy face? Do you prefer a pure bred or mixed breed and why? Short hair or long hair? While looks and outward attributes may influence your decision, taking the time to educate yourself about the individual dog you are considering is vital to ensure the RIGHT match for both of you.
Another consideration is the age. Puppies and kittens are cute as can be! But are you willing to deal with the chewing, bathroom training needs, etc? Are you ok with a lifetime commitment for the likely life span of the pet? On the other hand, seniors are less active and more settled and you can assess their established temperament, but may have more medical needs.
Where will you get your new pet? With the major overpopulation of available pets of all ages, mixed breeds, and purebreds in rescue situations, we hope adopting/rescuing will be your first choice! Sometimes people want a puppy and have a specific breed in mind. If that's your situation and you want to purchase one outside of the rescue network, WHERE and HOW you purchase your pup should be carefully researched. Online sales or pet stores that sell pets are known to sell puppy mill dogs (see our section on puppy mills for more details), so finding a reputable breeder should be carefully researched. Some helpful guidelines are available via this online book Fetching Fido
Taking the time to find the pet that best suits our lifestyle and needs goes a long way to determining whether many of these pets will in fact one day become part of the shelter & rescue system.
It matters. Learn more to make smart choices.
We have tossed out many questions! Now explore our site including our Get PetUcated section and other resources to find the answers for your home, your family, but also for your future pet!
---
ASPCA Meet Your Match Program
You could be gazing at the animal of your dreams, but you just can't tell what she's thinking behind that furry face. What if you knew a little something about her personality and habits before you moved in together? The ASPCA's Meet Your Match Program wouldn't let you go home without knowing who's in that carrier or on that leash. MYM is the only method in existence today that evaluates an animal's behavior and interests and matches them to an adopter's preferences so that you take home a pet you can really click with.
The program includes:
The Meet Your Match (MYM) Canine-ality Adoption Program strives to match adopters with the best possible dog for them. The Assessment evaluates each dog's friendliness, playfulness, energy level, and more. Adopters take surveys, which are used to match them with adoptable dogs based on preferences.
The ASPCA Meet Your Match Canine-ality Assessment places dogs in one of three color-coded categories—purple, green or orange—followed by placement in one of three Canine-ality descriptions. These codes help adopters meet the right dog for them based on their personal preferences and lifestyle.
While professionals agree it is difficult to tell how a dog under the age of six months will behave with their new families, the ASPCA Meet Your Match Puppy-ality assessment strives to match puppies with adopters based on the puppy's personality and the adopter's lifestyle and preferences.
While professionals agree it is difficult to tell how a dog under the age of six months will behave with their new families, the ASPCA Meet Your Match Puppy-ality assessment strives to match puppies with adopters based on the puppy's personality and the adopter's lifestyle and preferences.
Feline-ality is a research-based assessment of a cat's behavior. Through the Feline-ality Assessment, cats are placed in one of three color-coded categories—green, orange or purple—as wells as assigned to a descriptive category further describing the cats' personality.
As part of the ASPCA's Meet Your Match program, shelters assess adoptable cats to predict how they'll behave in a new environment. Cats are categorized as one of nine "feline-alities," and these categories are used to place cats with the best possible adopter based on their personal preferences.
---
Are You Ready? Is It the Right Time?

Check out important considerations before bringing a dog into your home. Start with the Pros and Cons. Here are the first two of each provided by the Association of Professional Dog Trainers! Click on the link for the full list and other great info to help you choose, train, and understand your pet! PRO: Companionship – Dogs are social animals that thrive on companionship with their family. If you have the time to invest in a dog, the rewards are enormous. On the other hand, if your lifestyle means that most days your dog will be left alone for long periods of time, a dog may not be the best pet choice. CON: Impulse – Avoid the "doggie in the window" syndrome. Set yourself up for success by careful planning. Getting a dog is a life-changing decision which shouldn't be taken lightly.
---
Free Resources, Workshops and More.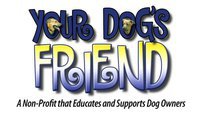 Your Dog's Friend offers a wealth of information from selecting the right do to online articles, or free workshops in MD or paid training classes with the goal of educating dog owners to keep them happy and out of shelters! If adopting a rescue is not your choice for some reason, learn about the difference between one from a puppy mills vs. a responsible breeder!
---
Consider a Senior!
What is a senior animal?
Animals that are over 7 years of age are usually considered "seniors."
Why adopt a senior animal?
Seniors are usually the first to be "put down" in kill shelters. This is because most people want puppies/kittens or young adults.
If you ask someone to look at a senior animals adoption picture, they will probably say "That's so sad, how can a family dump an animal they've had for 10 years?" But, it takes a special someone to act on this and actually adopt or foster that senior pet who has been in someone's home for 10+ years.
Most people can't stand the heartbreak that comes along with senior animals. Yes, they're old. Yes, you probably only have a few years with them if you're lucky. But, doesn't that beat them living a horrible life in a shelter? Wouldn't it feel good to know that you gave that animal the best 6 months or couples years of it's life… knowing it was LOVED until their spirit was ready to move on?
Now, you're probably thinking that a lot of medical expenses come with adopting a old geezer. Yep… you're right. The older they get, health issues can arise. A lot of rescues actually do a "hospice foster" or "forever foster" where the senior animal is NOT placed up for adoption, you keep them until the end of their days. But the rescue pays for the medical aspect. EVERY rescue group/shelter is different so, you must ask them what there polices are if you are interested in becoming a "hospice foster" or "forever foster".
The perks of adopting an old fart:
Trust me, there are FAR more perks then negatives on adopting an old fart.
1. You will be saving their life.
2. They LOVE to be couch potatoes.
3. Already housetrained!
4. They aren't in the "chewing" and "destroying" everything phase. (Someone else had to deal with that headache.)
5. What you see is what you get. (No worrying about how big they are going to get. And you get to know their personality right off the bat!)
6. Easier to train. (They usually have their impulse control and will pay attention longer to you instead of having puppy ADHD)
How I got into helping the elderly:
I always had a soft spot for the white muzzled faces, and old soulful eyes of senior animals. My first "Forever foster"/"Hospice foster" was a little pittie girl named Ellie.
Ellie was adopted back at the shelter I work at back in 2008. She was returned in 2012. The moment I saw her little white faced self strut through those doors… I knew she was mine. She was brought back because her family was moving and could no longer have her. She spent only 2 nights in our shelter, and the next 2 years was history.
She was truly my "soul dog". There was just something about that old lady that where she went… she made people stop dead in their tracks to pet her and swoon over how adorable and sweet she was. Ellie was originally found on the Eastern Shore of Maryland as a stray on a golf course in 2008 and was estimated to be around 8 years old.
She was taken into The Baltimore Humane Society's adoption program and was adopted within a month. She spent 4 years with that family. She only spent 2 years with me. And those 2 years I guarantee were the BEST years of her life and mine.
She was 12 years young when I brought her home. I brought her to work every day. She loved being behind the adoption desks or in the lunch room mooching for peoples lunches. The days when I'd leave her home, she'd get depressed because she wasn't around her "fan club."
She taught SO many people that "pit bull" type dogs AREN'T scary as the media brings them to be. She made children, adults and even the elderly smile when she entered a room. She was my first old fart, but NOT my last. Yes, I still get teary eyed when I talk about her and even when I'm writing this. I know saying good-bye is NEVER easy… and it will never get easier.
The first one is always the hardest though. I'm helping the seniors for dogs like Ellie. Who needed a chance at being the best that she could be in life, even if it was toward the end of it. Ellie went over the rainbow bridge in the way she would have wanted. She had her "fan club" all there to say their "see ya laters" and "good byes" before she was helped over the bridge. No one at Bmore Humane can even eat a Cheeto without thinking of her… (they were her favorite thing ever!) So, please… adopt or foster a senior! They will make your life better with just their presence. I promise.<3
ABOUT KRYSTAL … when Krystal isn't working at Baltimore Humane Society you can be sure she is doing SOMETHING to network or care for a rescue!
---
Introducing Your New Pet!
---
One Pet Owner's Perspective About Selecting a Pet!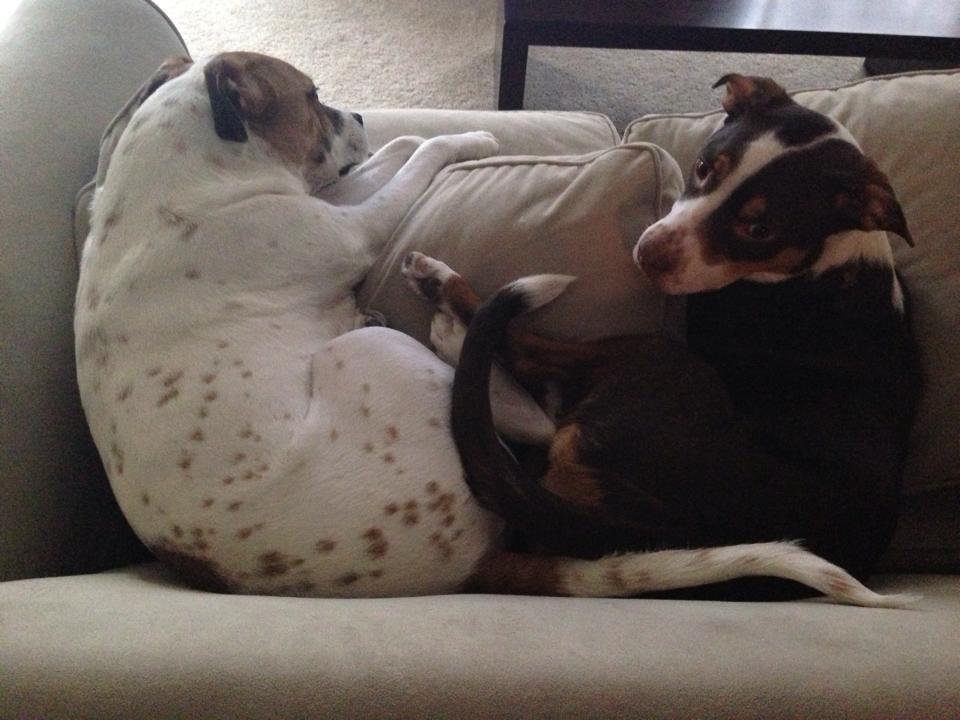 Bella (left) and Reese (right) weren't always together, but you'd never know it. Mom Rani says they routinely create a heart shape when they sleep together. This bonded pair were once rescues. Now they're members of a loving family. Happy endings. That's what we are all about!We have an epidemic of homeless pets. We also have heroes working daily to find them homes. But the numbers are too tremendous to find them all loving homes. And, many of them could have been prevented with advocacy, education, training and a new perspective of pet ownership.
Reasons often start with unrealistic expectations and looking at pets as objects and possessions rather than living, breathing members of our family. They deserve better and we MUST be their advocates.
Common excuses for surrender of pets at shelters include:
I am moving and can't bring him/her with me.
We are having a baby and don't have time.
My landlord doesn't allow the breed and I have to decide about my pet or my home.
I can't afford him/her.
He/she belonged to a relative who died and we don't want the dog/cat.
He/she has behavior issues.
My roommate moved away and left him/her.
The owners moved and just left him/her.
Others come to shelters or rescues as strays. Many may have been dumped, while others are family pets that can't find their way home. They aren't microchipped, have visible tags, or have wandered beyond their home shelter area and their owners haven't been able to locate them. (learn about our Alliance member HeLPing Lost Pets for a database working on that!)
While the reasons and issues are vast, so too are the opPETunities to help. Explore our pages and learn about the issues, actions, and members of our PAWsitive Action Alliance who are working daily to right these wrongs. Get involved in YOUR community by volunteering, advocating, donating, or networking animals and causes. If you see abuse report it! If you know someone who can't keep a pet reach out to help them find a loving home. If you own a pet and need help training it seek out resources.
Don't let them down. WE can do this. So get started today and join our mission to create a new generation for rescues. and LIVE IT!
Here's the back story of how Bella and Reese become the furbabies of Rani Hart.
Author Rani Hart
Love my girls! Such a bonded pair! Not too long ago Reese was less than half Bella's size when I walked up to a dog adoption event to foster a pup that hadn't been adopted that day when I saw her. But I didn't know she was the one.
See, for while I contemplated getting a sibling for Bella. Previous fosters just didn't have the right 'click', the right 'balance'. Had many great dogs no doubt but decided to put off adding to the family. At least that is what I was telling myself.
So, on that day, I had 3 males on the list to foster if not adopted by event end. I drove an hour into Maryland. I walked up and the very first thing I saw was this little female pup shivering in fear. I walked over and put her head in my hands and said 'Don't worry little one the rest of your life is in front you now. You're safe.'. Then I proceeded to search out for the 3 males (because my existing female dog needed a male, right?). I hadn't made it 3 ft away from this scared little girl when I asked the rescue owner about the 3 males. She, busy with the rush of the day, said 2 were adopted, quickly looked down at that scared little girl and quickly asked if I could take her because she needed a second dog for some confidence. I responded I would go check out that 3rd, Cory, because in the back of my head I was still hoping for a sibling for Bella (after all 'he' was male). Cory was a fab dog no doubt but as I saw how much energy he had, how happy he was, I turned my head back and looked down at the shivering scared little girl with her back securely against the brick building looking at the crowd with her eyes begging to get her out. I looked back at Cory and knew he would be fine, he would be adopted quick. I could continue my search at a later time for a sibling.
So I went back over, scooped up this little girl, got her folder and drove home. She shivered down in my passenger floor board, the furthest away from me possible just starring at me. When I got home she was frozen in the middle of the room. Too scared to investigate the house. Didn't want to move. I let Bella out of her crate and what happened next made my heart warm. Instead of the rush meet and greet Bella typically gave my fosters, she graciously and slowly approached, laid down, rolled to expose her belly and lightly pawed this shivering little girl. Bella was so gentle and allowed Reese to open up at her own speed. Over the next 22 days I watched this scared little girl slowly open up. She stopped hiding under dressers, behind furniture, she started playing, she allowed me to teach her how to go up and down the stairs, she stopped running from me. I watched Bella always wanting to give her a bone, a toy, food. I enjoyed our walks, how they balance each other out. Because this scared little girl gave something huge! Bella's fear reactivity seem to be less when we saw others on the trail. This little girl was teaching Bella to be calm! 22 days later I adopted her. I thought all that hype about two females… How could I because I was suppose to have a male?! I did it anyway. I placed her head in my hands and said 'Don't worry little one the rest of your life is in front you now. You're safe….. You're home.'. Trust your gut. Even in the rush of life and events you may think nothing of – the greatest of things can happen. And just as humans, every dog is unique. Listen and they will tell you so much!
Both my girls were adopted from Lucky Dog Animal Rescue …. And I am truly lucky to have them!