Children begging you for a pet?

 Baby on the way, or considering?
The family pet has become a romantic vision so many have of building their family and home.  Yet blending a pet with a child requires careful consideration and education to keep both kids and pets SAFE.
The prevention of dog bites are not only important to your child. PREVENTING dogs bites is also critical to protect your PET from reactive measures such as pet surrender or at worst euthanasia.
Check out our Bite Prevention page under our Solutions tab to learn more!
Learn more about some key considerations

to blend kids and pets.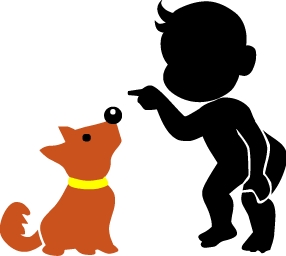 Children require nurturing and teaching to understand appropriate behaviors, guidelines and limits!
Fur babies are no different!
It's up to us to prepare them to flourish or become at-risk …. for pets with behavior problems often result in shelter surrenders, involved in preventable negative interactions, etc.
Recognize and share with other the needs to put in the time and energy to help guide YOUR pet so they will flourish and result in a lifetime of engagement, love, and companionship that just can't be matched!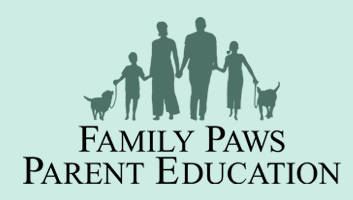 Family Paws
Family Paws has a complete one-stop shop for all things babies, kids and pets!
Plan ahead and start learning early how to introduce your beloved pet to your new family member
Your pet could be at risk if blending them with your existing or new baby isn't considered.
Family Paws Parent Education has tremendous resources for your family and pet … new or existing.
Check it out!
Living with Kids and Dogs is a fabulous site with advice and books available to help families navigate creating harmony!
Other resources:
Here's a video targeted towards kids that helps parents to educate kids about the interaction in an entertaining way.
---
Doggone Safe's "Be A Tree" Program is just one important training approach for kids to prevent dog bites.  Check out this program that includes outreach to educators who can be scheduled to visit YOUR child's school to talk about safe interactions with pets!