Microchips are small and mighty, and could be the best chance you have of being reunited should your pet go missing.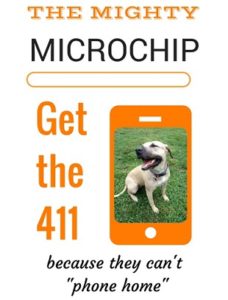 But, when it comes to knowing the 411 about microchips you can say that the story is "complicated".
All chips are NOT created equal!
It is NOT a GPS tracking device, and they are only as good as the info registered and the thoroughness of a pet being scanned.
Listen to this great discussion about microchips (and lots of other pet related topics) on Pet Lover Geek!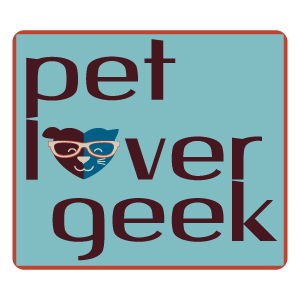 ---
A microchip is about the size of a grain of rice. It is injected into your pet's shoulder area, but does not create any real pain. When scanned, it connects with REGISTERED info that identifies the owner of the pet.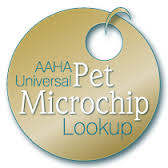 The AAHA Universal Pet Microchip Lookup tool was created to assist those scanning pets to track a detected microchip down in order to locate the person registered to the microchip.
But not ALL microchips will be found using this tool! See more info under Check the Chip Day info.
---
ONCE YOU ADOPT YOUR PET OR HAVE THEM CHIPPED
Register YOUR info!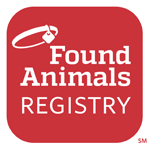 Found Animals provides a free way to do so.
Check out this video from Found Animals talking to kids about the importance of microchips!
---
Still need convincing? Check out this video about lost dog Buster!
Thank you to Buster's family for letting us share this.
---
Learn about this topic from Lost Dogs of America
co-founder Kathy Pobloskie in the articles provided.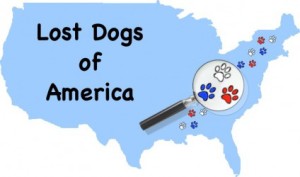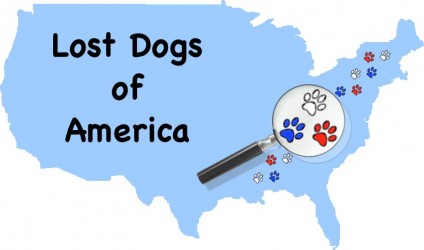 Not All Strays Are Homeless
NEW FREE RESOURCE available to help track a dead end microchip
What You Likely Don't Know!
Lost Dogs of America "dead end microchip" resource!
The experience of Marilyn Knapp Litt, Director of Lost Dogs of Texas, provided the information in a fabulous article "How To Trace Dead End Microchips and Tag Information on Found Pets". After Hurricane Katrina in 2005, Marilyn formed a group of volunteers which successfully reunited animals that had been displaced by the storm with their families.
---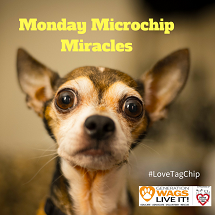 ---
Below is info provided on the AVMA website related to "Check the Chip Day"!
Microchips greatly increase the chances that pets will be reunited with their families if they are lost or stolen…but a microchip only works if its registration information is accurate.
This annual awareness day was created "to remind pet owners to have their pets microchipped and to keep the registration information up-to-date, AVMA and the American Animal Hospital Association (AAHA) joined together to create "Check the Chip Day." With support from HomeAgain, we've been able to develop additional materials to promote the event."
---
Pet owners:
Make YOUR Check the Chip Day the next time YOU visit your vet! Or schedule the implant of a microchip soon!
1) Make an appointment with your veterinarian for microchipping if your pet isn't already microchipped
(then make sure that your pet's chip is immediately registered).
2) Check your already-microchipped pet's registration information in the microchip manufacturer's database, and make sure it's up-to-date.
Updating your pet's microchip registration
To update your pet's registration, you'll need your pet's microchip number. If you haven't already created an account with the manufacturer, you'll need to do that as well so you can access the registration in the future to update the information. Make sure that all of the information, particularly your phone number(s) and address, are correct.
There are many databases that allow you to register your pet's microchip, but the one that really counts – the one that animal shelters and veterinarians will search – is the database maintained by the manufacturer of your pet's microchip. AAHA's Universal Pet Microchip Lookup Tool is linked to the registries of the majority of microchip manufacturers and allows a quick database search of any microchip made by these manufacturers. In addition, a number of public microchip registries have also been linked to the AAHA Universal Pet Microchip Lookup Tool to make it easier to find a microchip's registration.
Manufacturers and databases that participate in the AAHA Universal Pet Microchip Lookup Tool:
Microchip manufacturers that do not participate in the AAHA Universal Pet Microchip Lookup Tool: