Prevent. Prepare.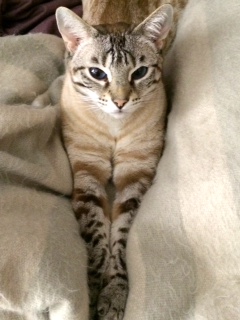 Nobody expects an emergency situation … but you can plan for it!
When it comes to pets an emergency can range from a medical situation, a lost pet, or even an evacuation which could result in separation from your pet.  How prepared are YOU?
Get started by reading some tips and checking out some links provided below.
Pet Safety Resource Links
---

Meet Meme, Our AmbassaDOG for Safety!
Are you doing all you can to keep your pet safe?
Is your dog neutered?  Neutered pets may be less likely to run off
Is your pet microchipped? Are you sure it is registered and has up-to-date contact info?  Learn more about the importance of microchips  Does your pet ALSO have a visible tag? Both a microchip and tag are vital.
---
PET SAFETY is the signature focus of Generation Wags.   It's something that EVERY pet owner can do to protect their beloved pet and reduce strays that may not be reunited.  Learn more about the connection of lost pets and strays here.   And check out critically important info about microchips and pets and how all chips are NOT created equal!
---
Before you step out with your pet …
Do you know how to properly put on your dog's harness? Kurgo has provided an overview of properly fitting a Step In and Overhead harness to help you out!
---
The Center for Pet Safety wants you to travel safely with your pet!

The Center for Pet Safety's mission is to have an enduring, positive impact on the survivability, health, safety and well-being of companion animals and the consumer through scientific research and product testing.    Learn more and support this organization that is serving all of us with pets with valued research.

Check out more pet safety info!