How to be the Best Pet Parent to Your Cat
Learn how to protect your cat from becoming a rescue cat while supporting the efforts of community cats! Many cat owners feel their cats just want to be outside cats or a combination indoor/outside cat. Do the risks outweigh the benefits?
Attention all cat owners!
Consider the number of cats that go missing. Some may have fallen victim to an animal attack or being struck by a car. Others may get picked up and find their way to a shelter far from home. Some cats may travel about and return days later. When they don't an owner may have lost valuable time to realize they are in fact missing and start their search later which puts them behind in time to find them successfully.
Tags and microchips
Many cat owners don't microchip or tag their cats, which contributes to the problem of having them reunited. These are all concerns that should be considered! Take our LOVE TAG CHIP CHALLENGE for YOUR cat! In fact, if all cats were "chipped or tipped" (learn about TNR and ear tipping of community cats below), staggering statistics could change for the better.
Statistics related to cats entering the shelter system are sobering.
---
The Importance/Role of Spay Neutering Your Cat
---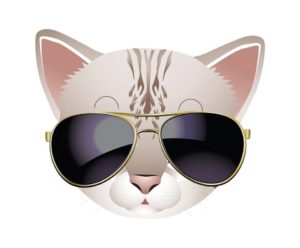 The Catington Post is a must view site for cat people!
There you'll find cat info from A to Z including tips about behavior problems so you and your feline friend(s) can coexist in the happiest way!
---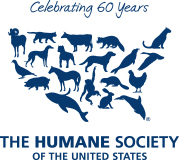 Cat Behavior Problems
Resolve most cat behavior issues by explaining why your cat may be acting that way and giving you the tools to correct the behavior. Visit the Cat Answer Tool from HSUS
---

Adopt!
King Street Cats, located in Alexandria, VA, provides a safe haven for cats looking for forever homes. Get the 4-1-1 on cats from this fabulous group by visiting their website!
---
Howard County Cat Club
The Howard County Cat Club has great information including
How to Persuade Your Cat to Use Her Box!
---

Petfinder's page about keeping cats safe shares that "According to the National Council on Pet Population Study and Policy, fewer than 2% of lost cats and only 15-20% of lost dogs are ever returned to their guardians. Just because your pet lives inside is also no guarantee of safety. Linda Lord DVM, of the Ohio State University, reported that 40% of lost cats in one community were indoor-only cats and only 19% of cats reported lost had any sort of identification." Visit their page for other info related to keeping your cat safe!
---
The stray and feral cat population is a huge problem.
Learn about Community Cats on our page dedicated to this movement
to address issues related to them.