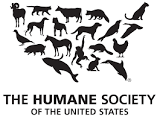 Does your State still allow gas chamber euthanasia? The Humane Society of the United States provides this chart to find out, as well as ways you can help support their efforts to put them to an end.
---
If you live in a state that still allows gas chamber euthanasia, you can do the following: Contact your local shelter to determine its euthanasia practice. If the shelter uses gas, politely ask the shelter director and your county commissioners to transition to EBI. Start a petition to send to your county commissioners, calling for your local shelter to transition to EBI. Involve the local media to drum up additional community support for a transition. Talk to one of American Humane Association's EBI trainers to gain a better understanding of the technique and the training that is available to euthanasia technicians. Contact training@americanhumane.org. Share American Humane Association's resources with the shelter, and let shelter management know that American Humane Association is available as a resource in transitioning to EBI. Contact your state legislators — particularly if you are in a county that uses the gas chamber — and gauge their interest in sponsoring a gas chamber ban bill. Contact American Humane Association's Office of Public Policy at info@americanhumane.org if you need assistance.

Daniel, the beagle mix who survived the Alabama gas chamber. Daniel, at 6 months old was put into a gas chamber with 17 other dogs. When they opened the door, 17 dogs were dead, but Daniel was still wagging his tail. The operator didn't have the heart to put him back in.
Joe and Daniel want to raise awareness to bring an end to the use of the gas chamber while promoting adoptions, and spay/neuter efforts.
View a conversation with Daniel!
---
Animal Advocates Ask Tar Heel State's Ag Board to Prohibit Painful Euthanasia Method
SAN FRANCISCO — Today, the national nonprofit Animal Legal Defense Fund (ALDF) filed a petition for rulemaking with the North Carolina Board of Agriculture and the Office of Administrative Hearings to prohibit the routine use of carbon monoxide for euthanasia or "gassing" at animal shelters. ALDF believes that it is no longer legal to routinely use carbon monoxide on cats and dogs at shelters because all recognized animal welfare organizations now disapprove of euthanasia by gassing, and state regulations should reflect this change to the law. The method has drawn strong criticism from animal health experts because animals are often crammed in small enclosures in which they sense the coming gas, panic together, and take an unnecessarily long time to die. Therefore, carbon monoxide may only be used under extraordinary circumstances, according to the petition, with guidelines recommended by the recognized organizations.
Euthanasia by gassing is not recommended by the American Veterinary Medical Association (AVMA) and the American Humane Association has stated that gassing is "inhumane to the animal and harmful to humans." This controversial method of destroying animals is already outlawed in numerous states; many North Carolina shelters have voluntarily ceased this practice.
Data collected in 2011 through North Carolina's Spay and Neuter Reimbursement Program indicates state euthanasia rates at 70% of animals admitted to shelters. According to the 2013 AVMA Guidelines for the Euthanasia of Animals, shelters should minimize distress experienced by animals. The guidelines state that "euthanasia of companion animals is best conducted in quiet, familiar environments when practical and although it may be considered for natural disasters and catastrophes, in general does not recommend euthanasia by carbon monoxide for companion animals because of the distress it causes to the animals as well as the emotional and medical risk to the humans conducting the gassing." The AVMA also indicates that euthanizing large num­bers of animals on a regular basis may result in symptoms of "compassion fatigue"—a psychological response from repeated exposure to traumatic experience.
"Animals in shelters deserve the most humane treatment we can provide and death by gassing is not it," says Stephen Wells, executive director of the Animal Legal Defense Fund. "The law reflects this fact and we are asking the Board to ensure all shelters follow this rule."
Copies of the petition are available upon request.
---
Clifford's Army Rescue Extravaganza

Sat. June 28, 2014 is a day that animal advocates in Cleveland County, NC won't soon forget. It's the day that the gas chamber at their animal shelter will be demolished! After years of dedicated work by tireless volunteers led by Clifford's Army Rescue Extravaganza that recently became an official 501(c)3, it's an effort that spotlights how banding together can create change!
Learn more about ongoing rescue efforts and support CARE!