By sharing issues and actions we can better educate people about the big picture and work towards opportunities and solutions!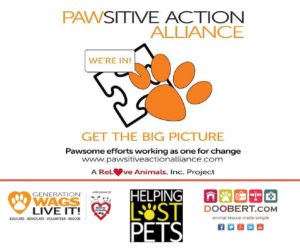 Since we started the PAWsitive Action Alliance there have been a number of changes within the ranks of our members, so we are in the process of updating our info. However, at the core of our alliance working to provide free resources through online platforms are our friends at HeLPingLostPets.com and Doobert.com and of course our parent non profit ReLove Animals Inc.
Check back for updates on other PAA members listed below.
Meet our PAWsitive Action Alliance members!
Meet our diverse members who understand the need for our society to focus on how we can embrace our pets, celebrate our bond, and work to end pet homelessness and cruelty! Contact us if would like to join too!
Learn about these pawsome groups and see them also listed under their areas of effort too. Help us grow by letting any pawsome effort contact us about joining! Email us at generationwags@gmail.com
---
We are delighted to welcome the Baltimore Humane Society to the PAWsitive Action Alliance. BHS is a no-kill shelter protecting, saving, and caring for animals since 1927! Learn about their fabulous efforts, events, and strides they are making to help rescues by visiting their site plus how YOU can help support their efforts. Just click on their logo for a direct link!
---
We're thrilled that Bark Pawsitive Petfood is our partner with Bark Cares initiative! Learn more by clicking here!
---
This great new rescue based in Washington, DC is saving lives of at risk dogs from shelters in the South. Learn about them and help them as they grow their rescue and their mission to focus on the issues that result in these rescues in harms way
---

The Delaware Animal Advocacy Guild is a new organization that is off and running with fantastic efforts focused on promoting the humane treatment of companion animals and feral cat colonies through Legislation, Education and Advocacy.
Their first Companion Animal Safety Week was held Sept. 27 – Oct. 4, 2014 … it's an event they hope will become an annual one and grow across the Nation! We do too!
They also have already launched their Don't be cruel, Keep them Cool campaign featuring great clings that merchants and others are embracing to spread the word of safety!
Plans for workshops and programs are targeted to include:
Workshops
From Trap, Neuter and Return to caring for your dog our workshops will help in all areas of animal welfare.
Programs
Spay/Neuter Assistance
Educational
Transitional Training for Adopted Dogs
Community Cats
---
Detroit Dog Rescue has a big vision, but they also are big on spirit and determination so we know they'll attain their goals.
---
---
The future is here! One site that can provide posts and searches of lost and found pets and more viewable by geographic area with pictures, details, and contacts of pets!
Individuals can register to be notified or to post info about lost, found, or sighted lost pets. Shelters and rescues can post found pets and animals available for adoption.
View this site and register for free today!
---
Homeward Trails Animal Rescue is a non-profit 501(c)(3) organization that provides pet adoption in Virginia, Washington, DC and Maryland. We find homes for dogs and cats rescued from high-kill animal shelters or whose owners could no longer care for them.
---
---
Introducing PAWsitive Action Alliance member Operation Homes for Paws! Learn more about the fantastic efforts of this rescue that takes in hundreds of wonderful animals every year who were left at shelters by no fault of their own.
---
Pawbly – the social network for pet people
Pawbly is the social network for pet people. Ask pet questions, get answers, share what you know and help pets. Pawbly connects people who care about pets with pet professionals and experts that can help them with answers, advice, and recommendations. Dogs, cats, birds, small mammals, and more … if you share your life with an animal, Pawbly is the site for you. Pawbly is available 24 hours a day, 7 days a week and it's always FREE! Visiit www.pawbly.com and share with others!
---
Pinups for Pitbulls, Inc.was founded in 2005 by Deirdre 'Little Darling' Franklin. Deirdre was tired of finding that so-called rescues and shelters were euthanizing healthy, friendly, and adoptable animals due to their alleged "breed".
---
ReLove Animals Inc. is a 501 (c) 3 founded by Julianne Zimmer, with the mission of "Education with Responsibility". This young organization has already contributed so much to its local community in the areas of anti BSL efforts, Trap Neuter Return of feral cats in West Baltimore, and researching puppy mills while working to help keep pet stores selling puppies in compliance with disclosure laws. Learn about this visionary organization and the diverse ways it is working towards that mission.
---
---
---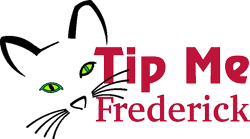 ---
The PAWsitive Action Alliance is so fortunate to welcome Valerie Bruder Photography to our list of members! Her talent is matched by her passion for animals. Read her personal account below:
I have always had a love of photography. As a teenager, I saved up my money and bought my first camera, a Minolta X-GA. I took that camera everywhere! My photography career started when I received a digital SLR as a gift in 2004. I began shooting landscape images in local parks while walking my dogs, Blondie and Holly. After a few years and a few print sales, I started participating in local art festivals in New Jersey, Pennsylvania and New York. Eventually I tried my hand at portrait photography and today, I am full-service photographer based in Burlington County, NJ.
I love animals and a large part of my photography passion is devoted to the world of animal/pet photography. In my spare time, I photograph homeless animals for several local rescues/shelters in order to increase their chances of being adopted. In 2012, I was accepted as a member of HeARTs Speak, a global network of animal photographers, artists, authors, graphic designers, and advocates who believe in the power of collaboration and dedicate their time and talent to improving and saving the lives of animals.
---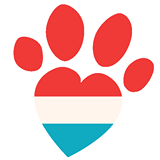 Wisconsin Voters for Companion Animals is a grass roots, not-for-profit, bi-partisan, companion animal advocacy group that is self funded. Check out the issues they are targeting to move forward in Wisconsin and share with those in Wisconsin you know to support them and get involved.


---
Note:
Members of the PAWsitive Action Alliance are included for their pawsome efforts. Approaches to rescue and advocacy may sometimes vary, so members included are not necessarily endorsing other members. They all, however, share the spirit of advocating for animals, working to improve their lives and the bond of humans with them, and share PAA's effort to educate and empower the public to create change.
PAA believes that synergy and broader education/advocacy can be attained through our collaborative efforts.