We can't adopt our way out of the homeless pet crisis.

While many work on the valuable role of dealing with the crisis of today's rescues, ReLove Animals, Inc., including our program Generation Wags, is focused on prevention through education and action.
The issues are complex.  Not easy to resolve.  But we are working directly on them where we can, as well as providing the resources and knowledge to help others work on preventing this epidemic where we can.
All of us can be a part of prevention in one way or another.  But you can't fix what you don't know.  So get "petucated" and "Live It!
Help us create MISSION POSSIBLE.
---
The Heart of Generation Wags … Background
Founder & now Project Manager Debby Hartten launched Generation Wags as the outgrowth of a personal passion. That journey continues to expand to continually unfold the diverse issues contributing to pet homelessness and related topics within our society.
She believes that "you can't fix what you don't know."  So began her journey to learn about and share with others the challenges AND opPETtunities before us to address  the crisis of pet homelessness.
It all began as she reached out to help local animal rescues in her community in Maryland by establishing a donation drive called Warm Hearts Happy Paws.  Little did she know that by doing so she would open her mind to the world of rescue, the commitment of volunteers and the complex issues they dealt with related to the rescues in their care.  And so her knowledge began and continued to expand to learn more about why and how homeless pets fell into the system.  Debby's quest to "connect the dots" and put together the pieces of the puzzle for herself and others continues to evolve.
Generation Wags and initiatives including the Love Tag Chip campaign are working to engage others to take preventive measures to help reduce future homeless pets, and to  understand and act on ways to address our companion animal crisis from the HUMAN and societal perspective.
Individual involvement can be as personal as taking measures to improve our own actions to become more responsible pet owners … many don't recognize that measures WE take as pet owners can in fact prevent the potential for our beloved pets from falling into the rescue system!
In addition, the complex societal issues that relate to companion animals impact the financial landscape of our communities AND reflect deeper societal issues including violence and abuse that is proven to escalate to human on human actions.
Debby invites each and everyone of us to LIVE IT!  Get involved in some way large or small to create change to make the NEXT generation of companion animals a happier one … Generation WAGS.
---

is our parent non-profit organization which is creating change by focusing on humane education to our youth!
The ReLove Education for Responsibility Program (ERP) is designed to be an "in curriculum" program piloted in some Baltimore City schools and now expanding.   Since it first piloted in 2014, the program has grown to over 150 classrooms set to teach ERP in 2016.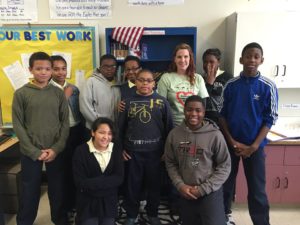 ---
Contributors
Below are the people working to move Generation Wags forward!  We thank them for their volunteer efforts!
Founder/Editor:
Debby Hartten
Calendar Editor/Social Media:
Linda Tressider
Website/Design Contributor: 
Jonathan DeAscentis
Editorial Contributors:
Paul Kniaz
Sreyoshi Banerjee Sarkar
Book Reviews:
Skye Anderson
Additional Thanks to
Andrea Duszynski
If you would like to consider volunteering to contribute
your writing or photography talents email us at generationwags@gmail.com
---

Generation Wags is a program managed under ReLove Animals, Inc.
a 501(c)3 organization dedicated to Education for Responsibility