Cats, cats and more cats. Shelters and rescues are overwhelmed with cats in need of forever homes, yet statistics show the huge challenge at hand.
According to the ASPCA "of the cats entering shelters, approximately 37% are adopted, 41% are euthanized, and less than 5% of cats who came in as strays are returned to their owners."
In addition, while cats can be taken to public adoption events, their true personalities are less likely to come out with potential visitors as they are safely restricted to cages.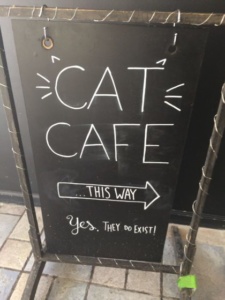 In response to these statistics, the trend of "cat cafes" that started overseas is growing as a new trend in the United States to address this problem and is Creating Change for Good!
---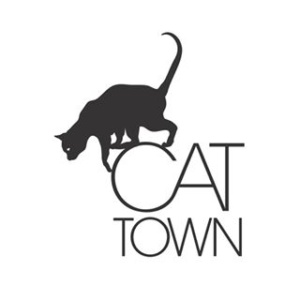 In a Nov. 3 2014 article, the
Huffington Post
announced the opening of the Cat Town Cafe (Oakland, CA) as "the first permanent cat cafe in the US".
---
"A non-profit rescue helping Oakland's most vulnerable shelter cats since 2011 and operating the Cat Town Cafe since 2014.
Cat Town's goal is to give every cat a chance to find a loving home. Through innovative programs and partnerships, we have helped nearly 1,400 cats, redefining what's possible for shy, senior, and other at-risk cats who need a second chance outside of a shelter cage. Through a unique partnership with Oakland Animal Services, Cat Town has helped reduce the euthanasia rate for cats at the Oakland shelter from 42% in 2011 to less than 10% today."
As it turns out, this cat cafe is currently making a transformation to RAWR Coffee Bar as announced on their website: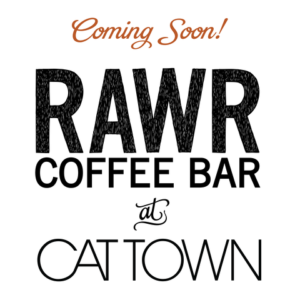 "As we head into 2017, we are thrilled to announce the latest venture in our partnership with RAWR, to bring you the RAWR Coffee Bar. We have been working with RAWR since our opening in 2014. RAWR is based in Oakland and offers cat themed items and wholesome food and treats for cats."
"… Cat Town will now have the ability to spend more time and energy on rescuing cats as the demands of running a cafe will no longer fall on our shoulders. Starting in late January, the cafe space at 2869 Broadway will be the RAWR Coffee Bar at Cat Town. They'll be serving Highwire coffee and espresso drinks, as well as a variety of baked goods for humans, and toys and treats for cats."
---
Cat cafes can now be found across the country, yet some that have looked for funding have failed to reach their goal … at least for now.
As evidenced by Cat Town's current operation change, the concept of a cat cafe requires much in the way of logistics and partnerships that successfully blends the cafe atmosphere with an ever changing cat population of adoptables that will thrive in the cafe atmosphere. Cat cafes range from those offering tea and lite fare to wine bars, yet share a new approach to give exposure for adoptable cats. "
This article profiles two cat cafes on opposite coasts in the USA, and while they share a common goal of getting homeless cats adopted, they are structured quite differently!
---
A new PAWtnership in Washington, DC
Crumbs & Whiskers
in Washington, DC opened a little over a year ago, now followed by their 2nd location in Los Angeles. Jen Guo has been the Cafe Manager of the DC location almost from the beginning. On December 9, 2016, they started a new partnership with
Homeward Trails Animal Rescue
(HTAR) as their rescue partner.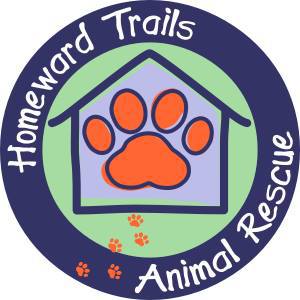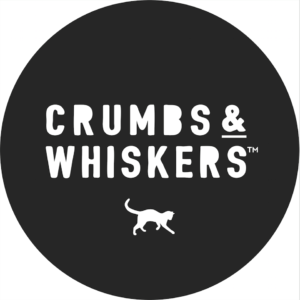 HTAR Cat Program Director Erin Driscoll is excited about this new opportunity to "showcase" selected cats in their rescue to cycle into the program. Cats are hand picked for the program based on ones that they feel will thrive in this public environment.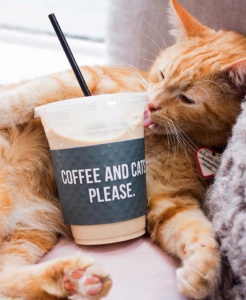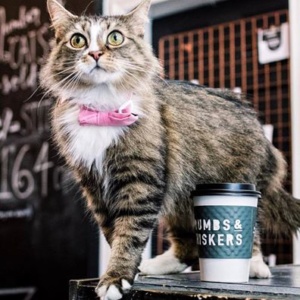 HTAR Cat Director Erin Driscoll sees this new partnership as an exciting new way to showcase and find adoptable homes for their rescue's cat population! At any given time, the Virginia-based rescue cares for between 80 to 110 cats in need of forever homes. Now, approximately 20 cats at any given time will be able to free roam at Crumbs & Whiskers trendy Georgetown location in the Nation's Capitol. In fact, the large cat population of this progressive rescue, makes them a "purrfect" partner as a "single source" rescue that has the cat population and the rescue staff to service the ever-changing demand and dynamic of cats needed to cycle into the cafe as adoptions occur. The rescue also needs to be available to tend to any medical or behavior needs that might require attention.
HTAR brings cats into their rescues from a variety of situations AND even countries. Some are from overcrowded shelters, others owner surrenders, and still more from Russia (their Moscow Meows!) Driscoll also notes that their energized rescue has been fortunate to get most of their required cat food and litter through donations made to their Amazon wish list.
Since starting their partnership, Driscoll notes they 35 cats have already been adopted!
Photos courtesy Siobhan Young Photography/Crumbs & Whiskers.
The Crumbs & Whiskers/HTAR partnership is based on a 1:1 person to cat ratio, focused on have a sufficient number of cats free roaming the cafe to provide cafe visitors furry friends to visit with, yet not creating an overabundance of them for patrons, nor an overwhelming environment for the cats.
Driscoll explains that she works with her cat volunteers to carefully evaluate which cats have the purr-sonalities that they believe will thrive in and prosper from the exposure provided by the cat cafe. So far, most of the cats selected for the program have ranged from 5-6 months as the youngest to 8 years in age. In addition to cohabitating with the humans that "reserve spots" for refreshment and a feline experience, the cats must also do well with the dynamic of the other cats at the cafe.
Cafe Rules
Manager Jen explains that patrons to the cafe are greeted with some basic rules to follow to ensure the safety of both humans and felines. While petting and cuddling are welcome and encouraged, patrons are advised not to pick up of the cats so as to preclude any cats getting unsettled and scratching as a result. The cafe's "work around" of sorts, is that patrons ARE allowed to pick up and carry a cat that is nestled in one of their baskets! A great win-win for sure!
Who visits Crumbs & Whiskers DC location?
A wide range of visitors come to enjoy the CATmosphere at Crumbs & Whiskers.
While some come specifically to visit with cats they are considering to adopt, many come initially just for cuddles and lite fare, yet end up meeting their "match" and making an application to adopt.
The cafe's close proximity to a number of colleges/universities also brings many students to the cafe to get their "cat fix" while studying … in fact the cafe offers student Study/Telecommeowting Passes!
The cafe also offers a weekly yoga with cats class – offering a 1 hour yoga cats paired with 30 minutes of kitty cuddle time!
In addition to the exposure the cats receive on site, both the rescue and cafe promote the cats on social media, including Crumbs & Whisker's Instagram page!
More fun pics of HTAR cats!
Yummies
On the food side, Crumbs & Whiskers partners with
Olivia Macaron
which is located close by. Orders are placed and Crumbs & Whiskers employees travel to bring the orders back to the cat cafe.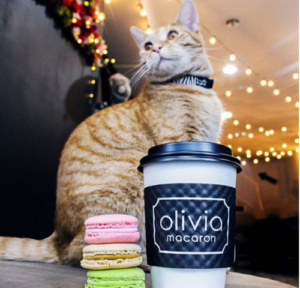 Crumbs & Whiskers DC (and their sister LA cafe) clearly provide a PURRFECT match of feline friendship mixed with a relaxing and yummy atmosphere.
---
Napa Valley welcomes newly opened Ella's Cathouse & Catnip Bar!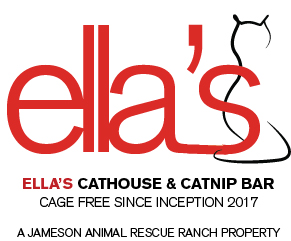 While most cat cafes are a partnership between a cafe and a cat rescue/shelter, ELLA'S CATHOUSE & CATNIP BAR is actually a project rolled out as a specific program of the Jameson Animal Rescue Ranch (JARR)!
ELLA'S CATHOUSE & CATNIP BAR, Napa Valley's first cage-free no-kill adoption center for cats, just celebrated its' Grand Opening on January 27th. Cats at the cafe will be those from JARR's adoptable population along with some from Napa County Animal Shelter. In addition, it will serve as an "educational center for responsible pet guardianship and to extend the JARR mission to prevent overpopulation through spay and neuter."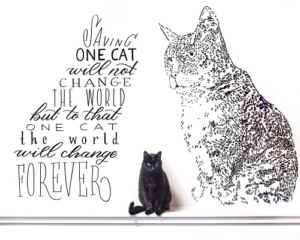 Graphic credit: Sally Seymour/Seymour & McIntosh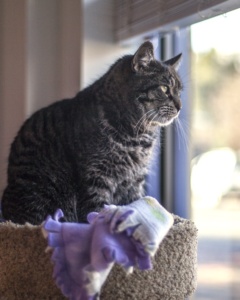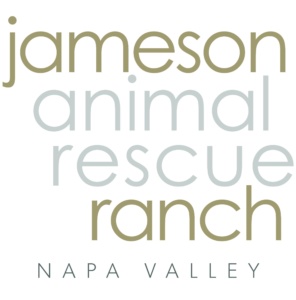 According to JARR's Public Relations Manager Julia Orr, Ella's has been a dream of the rescue for quite some time. Now this contemporary townhouse complete with couches and a gift shop, will house up to 15 felines at any one time.
Guests are invited to visit, spend cuddle couch time and play with the cats. All of the cats at the center are looking for their forever homes and are available for adoptions. The current cat residents have been rescued from various situations; JARR works closely with the Napa County Animal Shelter to take in any cats that are not doing well at the shelter, others are owner surrenders or whose owners have died."In response to the serious plight of cats in the United States, not only over-population but a belief that they are disposable, ELLA'S CATHOUSE & CATNIP BAR was founded in part to respond to the atrocious number of cat euthanasia's, specifically in the Bay area of San Francisco, " said JARR co-founder Monica Stevens, "Our hope is that cat adoption will far exceed euthanasia's, and ELLA'S will become an educational resource for the care of our feline friends."
The name "ELLA'S CATHOUSE" captures the essence of JARR. The center is named after a beloved and special rescue cat adored by an outstanding JARR volunteer, Vanessa Conlin, who has dedicated much of her time and energy to helping animals in the Napa Valley and beyond. As Auction Chair of JARR's yearly world-class wine auction fundraiser, WineaPAWlooza, Conlin has been instrumental in building JARR and establishing the organization into the success it is today.
"Curt and I are so touched and honored to have ELLA'S CATHOUSE & CATNIP BAR named after our sweet little friend. She was a rescue herself—a feral kitten born on the neighbor's porch—but she rescued everyone she met," said Vanessa Conlin, " She had an instinct for knowing when we were under the weather or having a hard time, and she would stay by our side. She was truly beautiful, inside and out, and she would have been so proud that JARR chose her as the face of this adoption center for other kitties like her!"
Photo credit of grand opening photos: Emma K. Morris @emmakmorris
Due to high overpopulation and the surrendered cat rate locally, the center exists first and foremost to serve the Napa Valley community. ELLA'S mission is to provide a safe sanctuary for unwanted healthy cats in a cage-free environment and to find happy, loving forever homes for adoptable cats. ELLA'S CATHOUSE & CATNIP BAR will also serve as an educational center for responsible pet guardianship and to extend the JARR mission to prevent overpopulation through spay and neuter.
The center is staffed by a small team of dedicated volunteers who daily feed, clean and spend time with the cats.
---
Other cat cafes we've found (some opening soon!)
---