Generation Wags … Your Catalyst For Change
About Generation Wags …
Pet Parenting: Reducing Rescues
Helping you to understand the connection is central to our mission.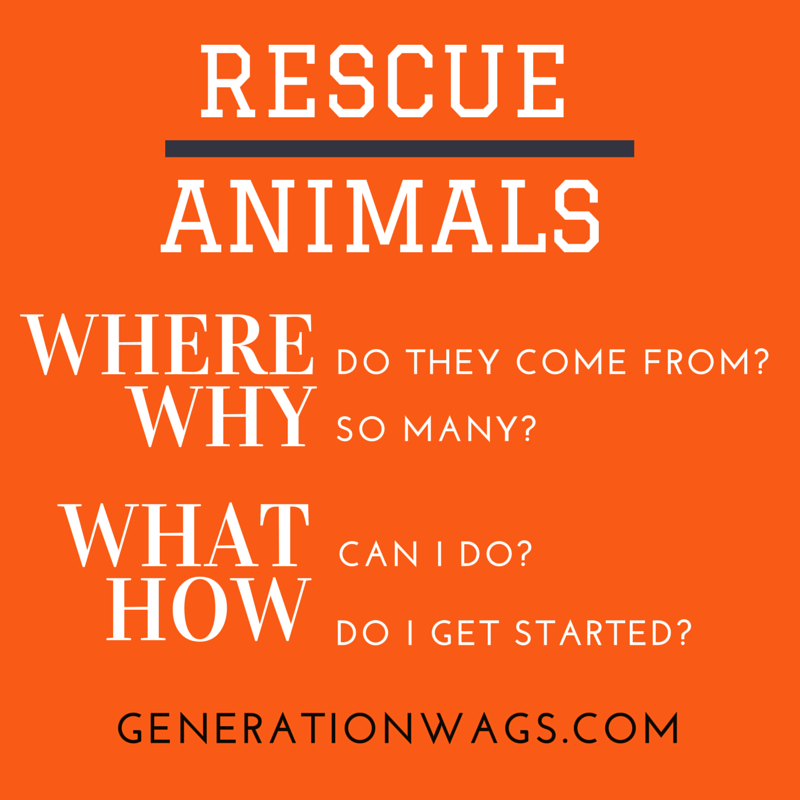 Whether you currently own a pet or simply have a passion for them Generation Wags welcomes you!  Explore our site and you'll find helpful pet parent tips and events, as well as thought-provoking info and resources to better understand the issues contributing to pet homelessness and how you can help!
---
Our Signature Issue: Pet Safety  …  PREVENT your pet from become a stray/rescue!

A topic that every pet owner can take ownership of to ensure their pet does not end up as a shelter or rescue animal.  Check out our LOVE TAG CHIP page to learn more and take our challenge.
Learn more about other measures every pet owner should take to keep their pet safe!
Our LOVE TAG CHIP Challenge is out to ensure every pet owner has their pet microchipped (be sure it gets registered and updated when you move), and has a visible tag.
BOTH are vital.
SHOULD your pet go missing wouldn't you want all the help you could get to be reunited?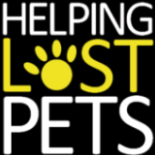 The good news is HeLP has arrived!  VISIT HeLPing Lost Pets now, then share it, and encourage those in need to use it.  This FREE site is available for you to register to receive alerts of lost pets in your community!  Plus, it's there should you need to post a lost pet alert!
With the milder weather, it's a great time to consider how you can enjoy your pet and WALK to raise awareness for lost pets in your community!
That's our goal as we reach out to Walks nationwide to create a bridge to pet owners hoping to "walk the walk" for lost pets!
Learn more by clicking below!
Our Pawcentric Events page has lots of Walks for you to check out!
Let us know of others we should have listed.
---
 "An Ounce of Prevention is Worth a Pound of Cure"
This Ben Franklin quote summarizes where the solution to homeless pets exists.  While rescues and shelters do a valiant effort to rescue and save, it is incumbent on all of us to take the steps to PREVENT tomorrow's homeless pets.  Join our journey to creating the next generation for rescues … Generation Wags!
Any pet lover will tell you it's hard to imagine life without one. Yet thousands of pets are homeless for a variety of reasons.  The good news is that most of them are highly preventable.  Our Action Needed section provides an overview of many of the issues to help you understand them.  Our How To Help section provides you with ways to help prevent more homeless pets … including yours!
Think that YOUR pet could never be at risk of falling into the shelter or rescue community?  Think again and read on.  Learn steps to take to protect your pet while saving others.
---
How safe is YOUR pet?
By learning how to be a great pet parent you can make the difference between your pet flourishing or being put at risk.
Check out our  Get PetUcated section to learn about how selecting the right pet for your household, caring for and training them can be preventive measures for the safety of your pet.

When you bring a pet into your home it should be after much consideration as it should be a lifetime commitment … the lifetime of your pet!
Pets are living beings and should not be added to our family simply to "entertain us" or "keep us company".    It's a two way relationship and we need to fully embrace all the care and consideration that goes into ensuring our pets will thrive not just survive.  Do your homework here and on other sites to Get PetUcated!
---
Our Challenge To You …
Step Up and Step In to Be a Part of the Solution!

Generation Wags wants to help you understand and gain perspective on the diverse issues contributing to the epidemic of homeless pets.  These issues are in communities everywhere, and not just "pet issues".  The issues range from owner surrenders to the need for spay/neuter, the end of puppy mills and breed discrimination and abuse.
The cost of these issues are financial and societal. Every day, pets enter the world unwanted or live their lives in a world of neglect and abuse. They are innocent victims of our society.
These issues need to tackled on the human level.  We have control over their destiny.  In addition, by tackling certain issues such as identifying and addressing abusers whose violence may  escalate to violence against humans will improve our society overall.
---
Meet Doobert.com and sign up to Drive A Leg, Save A Life!
You don't have to have your OWN pet to help.  One GREAT way to get involved is to join our friend at Doobert.com to sign up to help transport rescues with organizations and transport volunteers who are looking to move pets from high risk to safety!
---
Explore Generation Wags to Learn More!
Here's a quick look at what we've got in store for you to help you keep your pet safe and happy.  Gain knowledge to enhance your bond and learn how to improve the lives and futures for our companion animals and reduce the flow of homeless pets.
Our pages include info to introduce you to challenges and solutions … from info about the No Kill Movement, and boots on the ground programs addressing community pet overpopulation to classroom efforts to teach humane education.
This slideshow requires JavaScript.
---
FEATURED EVENT:
DogFest Walk-A-Thon & Festival – A Dog Day Extravaganza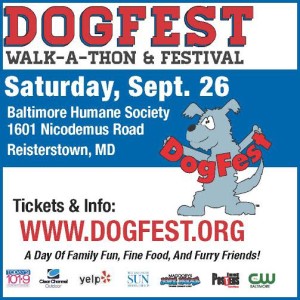 September 26th, 2015 – Reisterstown, MD –Baltimore Humane Society's DogFest Walk-A-Thon & Festival on Saturday, September 26th is for the entire family!  DogFest, a dog day extravaganza for pet lovers is the event's eighth year celebrating the love of dogs and benefiting animals in need of care and refuge at the 365 acre no-kill shelter.  Approximately 5000 people are expected to gather on the grounds of Baltimore Humane Society in Reisterstown to participate in games, contests, demonstrations, and kid activities.  What makes this event so unusual, though, is that these activities are not just for the families who attend.  They're also for the dogs!
This is the opportunity for pet lovers to watch Rover knock down 10 pins in a game of bowling!  Enjoy the antics of dogs trying to find their owners in a game of Hide 'n Seek or playing creating their own Rembrandts while Paw Painting.   Challenge your own dog with an agility course!  There's even swimming for dogs!  New this year are the BUSTER Activity Mats, challenging puzzles for your clever canine.
New this year for the kids is a fitness obstacle course run by the professional training company, Fitness Together!  Kids will also enjoy the Humane Education section with a moon bounce, face painting, crafts, and much more!  And they'll feel good to help out our shelter animals when they make enrichment toys that we'll be using.
Decide for yourself if the celebrity judges make the right call for the Best Costume contest, Best Trick, or Best Kisser.  1st, 2nd, and 3rd prize winners for each contest will win fabulous prizes from MaGooby's Joke House!  And the contests will all be hosted by national comedians.  Then go over and watch demonstrations by the Department of Public Safety & Corrections Services K-9 Unit Detection Dogs, a disc dog, and flyball by the Oriole Dog Training Club.
Sit back while enjoying a delicious treat from one of the many food vendors and get some hearty chuckles as every type dog imaginable parades by you decked out in their best costume regalia.  Stroll around the 365 acre wildlife preserve and explore the various vendors and information booths.  And of course, come inside the kennels and meet the many dogs and cats who are staying at the Baltimore Humane Society's no-kill shelter while waiting to find their forever homes.
Don't forget to join the Walk-A-Thon and walk either a 1 mile or 1.6 mile course on our nature preserve.  Walk yourself, with your pup, or form a whole team!  You can register for the walk as an individual or a team at http://dogfest.org.
Join us for this doggone fun day! And double the fun — everyone who attends will receive a  free ticket to MaGooby's Joke House Comedy Club in Timonium.   It all takes place on the grounds of our no-kill shelter on 1601 Nicodemus Road in Reisterstown, rain or shine from 10am to 4pm on Saturday, September 26th.  Beat the lines and buy your tickets ahead of time at http://dogfest.org!
---
Do you have a tale to tell about your beloved pet?
Send it to us along with some pics to generationwags@gmail.com.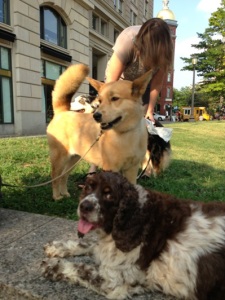 Part I: Sabrina's collaboration with Art and Music in downtown DC. (Training exercise – calming exercise)
This summer, one of Sabrina's morning walks followed a path of art and music. My friend, who is an artist, decided to do an impromptu painting next to a musician, whom we met playing a violin at the metro stop this summer. We found out he was a music student at the Berklee College of Music, Boston. What a treat!  It was so much fun to see Sabrina's excitement and calmness at the same time as she was so moved by the art and music. She loves music and always responds with an upbeat step to her normal stride when she hears music. In this case a live performance from a very talented musician.
Read More of Sabrina's Summer Tale of Music and Art.
---
Generation Wags is a program of the non profit